Obviously, she has a fair share of the categories of art in her. She's an ex-beauty queen, (a model), she's a rapper, (an artiste) and she paints too, (an artist). She is multi-talented! Quite a good thing though.
Super stunning Munachi Abi just disclosed another of her amazing talents which is drawing. I doubt if a number of people knew she could draw though.
SEE ALSO: Munachi Abi Is Gorgeous With No Make-Up And Natural Hair.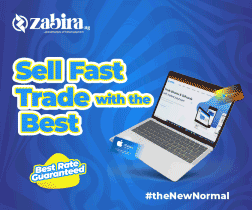 She showed off this stupendous painting of her mum; a picture portrait she created to mark her mum's birthday and is the art work is anything to go by, she definitely got her looks from her mum.
Sharing the lovely photo, she wrote:
So last night, I didn't sleep a wink. I decided to paint a portrait of my mum. it's a picture of her graduation from Montreal university & it was the first thing I always looked at in the morning before they chase me around the house to take a shower and head to school ( didn't like school much back then) even tho it's a few days late, I wanted to give her something personal and private for her birthday ☺️ so I stayed up all night painting. Painting is always better when you paint with love and ps , would you believe this is my first portrait ever? DNA tins . I love you mummy ☺️ happy birthday (even though you ain't on Instagram