A viral video of a young lady tending to her mentally deranged boyfriend has melted hearts online.
The trending video showed the lady visiting her boyfriend, who was in tattered clothes, with food and feeding it to him.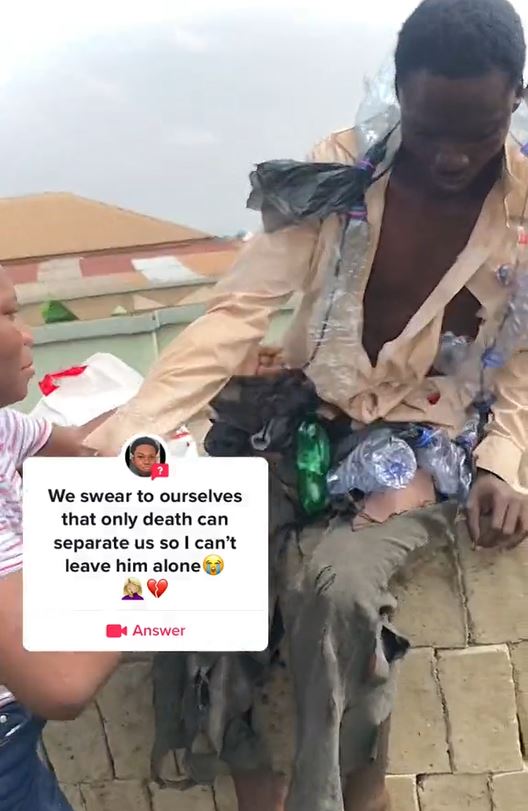 The lady who shared the video on her TikTok page said they swore to stay by each other through thick and thin until death.
She promised to never leave him, regardless of his situation.
"We swear to ourselves that only death can separate us so I can't leave him alone. No matter your situation I still love you." She wrote.
Watch video below,
In other news, a video of a young couple taking a blood oath has gone viral and triggered reactions from social media users.
In the viral clip, a young man and his lover pierced their fingers and took an oath that was sealed with blood to strengthen their relationship.
The lover boy could be seen using a needle to pierce both his and his girlfriend's fingers to get their blood for the oath.
He then tried to squeeze out blood from the tiny incision on their fingertips.
When both of their fingers were covered in blood, they joined the two fingers where the blood had seeped and said a prayer for eternal love between them.
The video was shared online with a voiceover asking God to protect their relationship. Watch video here.