Cristiano Ronaldo Jr has taken to his Instagram page to share an incredible message to his father's biggest rival, Lionel Messi.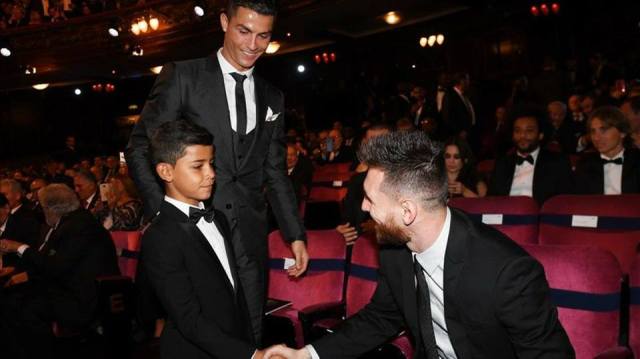 The Real Madrid star's son met his hero at the Fifa best awards in October, when his dad swept home the main prize.
Ronaldo also made the best XI of the season alongside Messi, as well as the likes of Neymar Luka Modric, Toni Kroos and Gianluigi Buffon.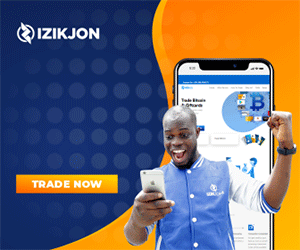 The Los Blancos number seven was seated near his Barcelona rival at the ceremony and his son was pictured saying hello to the 30-year-old.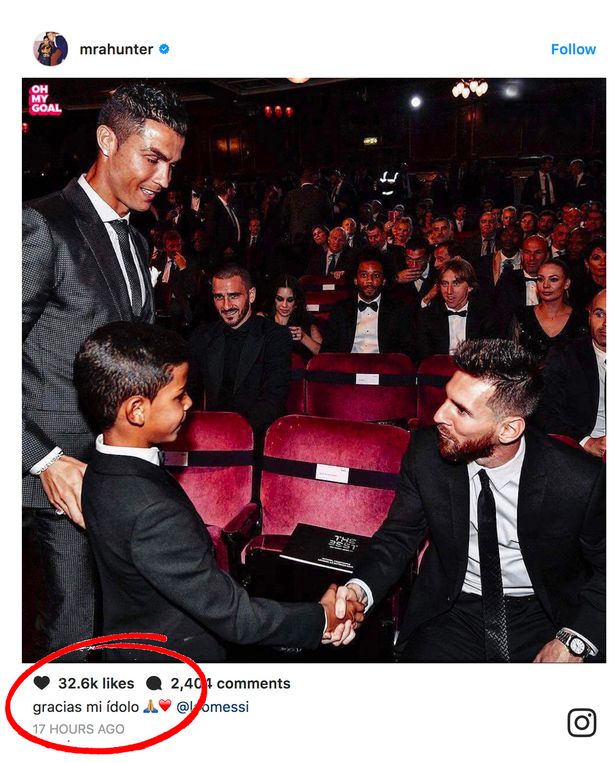 Ronaldo Jr uploaded the snap to his Instagram with the caption: "Thank you my idol."