Openly-gay Nigerian singer, Temmie Ovwasa has taken to Twitter to list all the mental and physical illnesses she is suffering from.

The former YBNL signee, who practices witchcraft and shares photos of diabolical items on her Instagram page, blamed Nigeria for being responsible for her health condition.
She thanked Nigeria for adversely affecting her mental health and making her suffer from numerous mental and physical disorders despite being under the age of 25.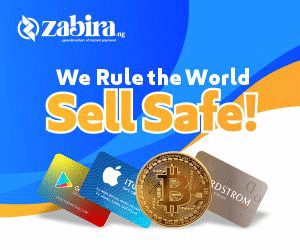 She tweeted:
"Thank you Nigeria for giving me a personality disorder, anxiety, depression, cptsd, high blood pressure,self harm scars, dissociation, depersonalization, a sleeping pill addiction due to insomnia and an inability to function as an emotionally stable adult, before the age of 25."
See her tweet below,

In other news, Temmie Ovwasa recently narrated how she made out with her girlfriend at the back of a church.
According to the singer, when she was 17, she went to a church to perform and then made out with her girlfriend at the back of the church.
Narrating the experience on Twitter, she wrote,
"I was 17 when I accepted an invitation to perform in a church in a town that was 6-7hrs away, just so I could see my girlfriend(asuu strike). The bus broke down in the middle of the road, that didn't faze me. we made out at the back of the church after I performed. God is Good".