"There's no 'Up NEPA!' in the UAE," I prefer it to UAR — Footballer Odion Ighalo's mother says (Video)
Posted by Lawrence A. on June 8, 2021
Nigerian Footballer, Odion Ighalo, took his mother holidaying in Dubai, and she had such a swell time that she wished to remain there for a longer period.
Is the last slide for me😊🤍🖤 pic.twitter.com/vQZkhUZvrY

— Odion Jude Ighalo (@ighalojude) June 6, 2021
"Mama Odion" was asked during a ride in a private jet if she looks forward to returning to Nigeria or will prefer to remain in the UAE.

She said she would rather remain in the Arab nation and only return to Nigeria to visit.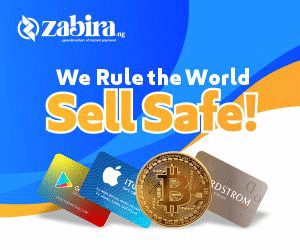 "No 'up NEPA' in UAE, I prefer it to UAR" she said, referring to the poor power supply in Nigeria.
Watch the video below.
See video below ;


Categories: Viral
0 Responses