Nollywood actor, Samuel Ajibola popularly known as Spiff in "The Johnson's", has officially quit his role in the television series.
Spiff who recently revealed he's ready to move on and grow in his acting career, took to his Twitter page moments ago to officially announce his exit from the series.
He thanked his fans for their immense love and support all through his acting with the Johnsons.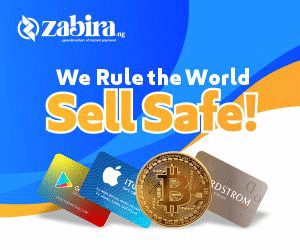 Sharing a photo of himself depicting his role on the series, he tweeted,
"It's difficult to let go but it's time to officially announce on this platform as I quit my role as Spiff in The Johnsons. Thanks to everyone for your undying support and love, I couldn't have asked for more. I've got time on my hands and not much on my side, I've to move on."
It's difficult to let go but it's time to officially announce on this platform as I quit my role as Spiff in The Johnsons.

Thanks to everyone for your undying support and love, I couldn't have asked for more.

I've got time on my hands and not much on my side, I've to move on. pic.twitter.com/l94KHCiwXJ

— Samuel Ajibola (SPIFF😜) (@RealSamAjibola) May 25, 2021