A thief finally met his doom, yesterday, after he used a toy gun to dispossess a lady of her phone and money at Afromedia estate, Okoko, Lagos.
The victim, identified as Juliet, was at her mother's shop when she was attacked by the suspect and an accomplice who managed to escape with the money after an alarm was raised.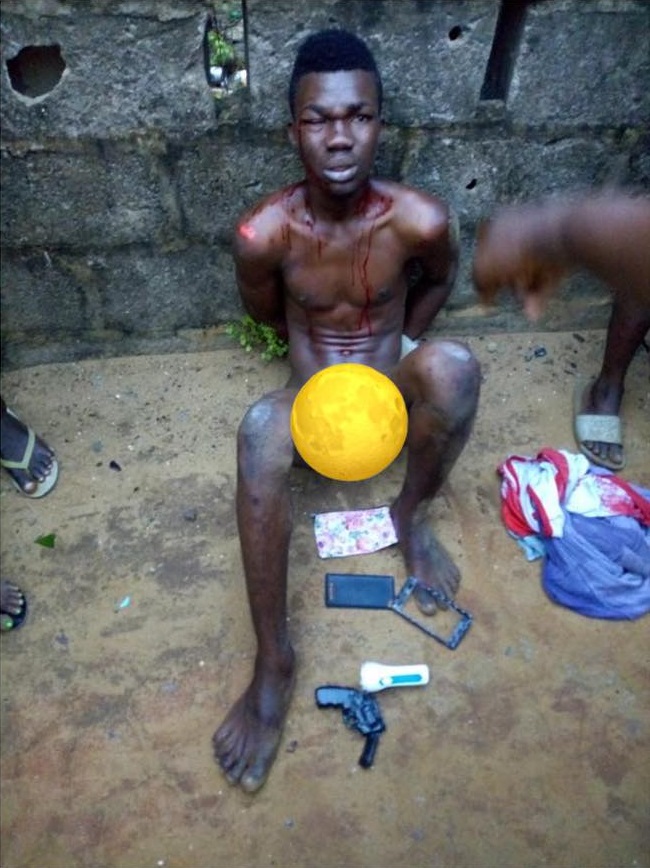 We reported of a dumb thief just last month who amused many on social media as he displayed his folly after stealing a woman's phone and uploaded his photos on her status.
The daughter of the woman whose phone was stolen shared how the mumu thief uploaded his photo on the WhatsApp status of her mom.
She wrote,
This man stole my mom's phone and has been uploading his pictures on WhatsApp story. Whose mcm oo 😂😂😂😂
He should at least delete the WhatsApp and reinstall it with his number, but no. Olod