Popular comedian, Woli Arole has taken to social media to express outrage over the high cost of food items in the country.
The comedian, in a video he shared on his Instagram page, questioned if the Vice President, Prof. Yemi Osinbajo and the current Minister of Agriculture are not aware of the price change.
Arole pointed out that things are very expensive and a lot of people are hungry. Using beans as an example, the comedian wondered if beans are no longer being planted, but mined due to its outrageous price in the market.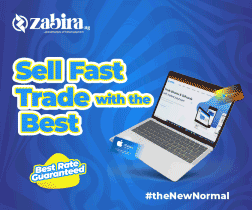 Speaking further, Arole stated that he can not blame the sellers because they are also affected by the increase in price.
Watch him speak below,
In other news, Woli Arole recently asked that no one should ever compare Nigerian music icons, Wizkid and Fela Anikulapo-Kuti around him.
Giving his reason why, he revealed that he discovered that the late music legend is being studied in universities abroad and as such, isn't in the same level with Wizkid whom people tend to compare him with.
His tweet reads,
Please nobody should compare WIZKID and FELA around me ooooooo. When I went to study "Filmmaking in London" my lecturer asked me "Where are you from? I replied "Nigeria". He replied "Do you know FELA?. Mo foh. Fela is been studied in Universities abroad.