So, after two weeks in the Big Brother House.. and after, 2 weeks of torments and gettign curved, Housemates, Cee-C and Tobi have finally kissed, and it's the sweetest thing you'd see today.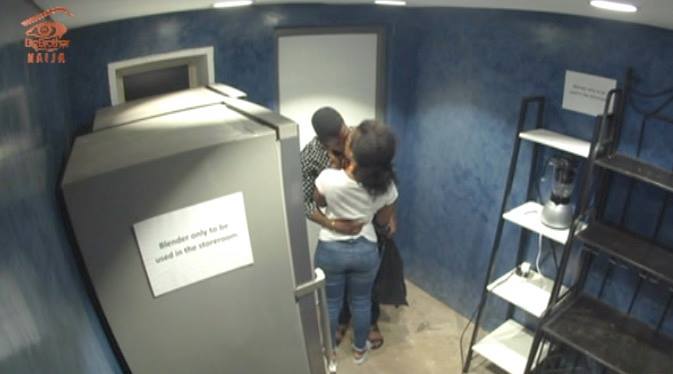 The "couple", kissed for almost 4-minutes, while Lolu was behindurgining them to continue!
The housemates were excited for them!
Watch the video below;