Popular media personality, Toke Makinwa has taken to social media to explain why fine guys are more attracted to "ugly" women.
The Vlogger disclosed that she's often wondered why handsome guys go for ugly girls. According to her, she understands the place of inner beauty and 'vibes' but she wonders what attracts them to the ladies at first.
Speaking in the video she shared on her IG page, Toke averred that such men don't approach beautiful girls because they think they have many admirers and won't give them audience, hence their reason for going for "average-looking" girls.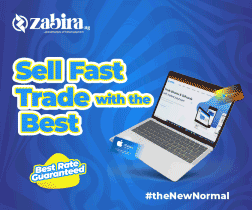 She further encouraged men to shoot their shot at beauty ladies as they might get lucky.
Her words, "Do you know beautiful girls suffer the most shit?
Sometimes being ugly is actually better. Have you realized that you'll see fine guys with ugly girls and you'll be wondering 'how did this happen?'
Before the vibes, don't you need to see a "face card" that makes you even want to approach with caution]
But nooo… they think that beautiful girls have plenty toasters and beautiful girls are always busy and that's why they don't shoot their shot."
She added in the caption: "Na beauty I get, I no kill person. But really why do beautiful girls chop the most breakfast."
Watch the video below,