Two 'Top Rappers' in the game, Vic O and Speed Darlington recently dragged themselves on Twitter, over their music collaboration and who gave who their phone number.
Speedy took his first shot, writing;
@VICO_VNO I'm very angry at you. I'm so angry I'm beginning to feel like we should have never did music together, I swear. How did all this people get my phone number? You are using my number to look for friendship you understand I am Americana? we stingy with our numbers.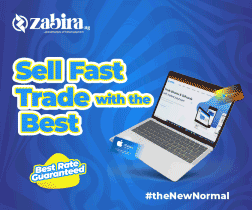 You make me so angry I want to block you on all platforms cuz I don't want nothing to do with you no more . I am not in Nigeria, my reality is not Nigeria yet. We don't plaster phone number on our bio. So how did all those people get my number? since I gave it to you.
People told me not to associate myself with you that you backwards but Mercedes maintenance made me say yes because I need money to keep my car running now this is what I get? Smh.
In response, Vic O wrote;
Even if u wanna get attention U shouldn't be using me… I'm your mentor Remember this!!! I luv u as an African brother, Ask your fans, The only thing I did on IG is to give your twitter handle to ur fans,… And u should thank me for that, Not the other way round.
I don't need it…. Since u don't wanna ask me in private even if u heard something, You're not acting as a real man … And don't forget that I've been in this game for a long time before u came in.. And u know that