For nearly a decade, Kayden Coleman had been living as a man, not only had he told all his friends and family that he was transgender, he had been on testosterone jabs for five years, had grown facial hair and was about to have a double mastectomy.
But then nature dropped a bombshell and, despite years of taking male hormones, Kayden became pregnant. Now he and husband Elijah, 27, are besotted with 22-month-old Azaelia and are planning to tell her all about her unusual family when she is five.
Kayden was stunned when he first realised his growing belly was not the result of a lack of exercise, but a baby. With a broad smile, the 29-year-old explains: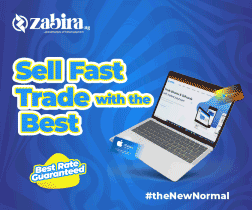 "I never thought about getting pregnant. Because of the male hormones, I didn't think it was a possibility. It was ­definitely a surprise."
Kayden was going through the mastectomy – or "top surgery" as he calls it – when he became pregnant. Doctors said it was because he'd had to take a break from the hormones before the operation.
He says:
"To have a mastectomy you have to be off hormones for six weeks."One day my back was killing me," he says. "Elijah was going to give me a massage, so I lay on my front on the bed. It felt like there was a pillow under my stomach but there was no pillow."I actually said, 'I think I should go get a pregnancy test'. We were joking about it."

A few minutes later, it dawned on Kayden that his "joke" might actually be serious. Nervously, they went out to get a pregnancy test. He says: "I took the test the same night. I felt nervous but excited. The results were conclusive but I still didn't believe it."

When he went to the doctors, Kayden found he was 21 weeks pregnant. "I was shocked. It took a while to process it. But I was also busy figuring out how we could make things work in such a short space of time."
And in July 2013, they got married . There was a lot to take in – especially for Elijah's friends and family, who did not know Kayden was transgender.
Security guard Elijah says:
"It was such a personal thing that I felt if Kayden wanted them to know he should tell them himself.
"But when we found out Kayden was pregnant we knew we had to tell them. How could we explain the baby when she popped up after a couple of months?"
Kayden was lucky that most people failed to notice his bump but he did get some confused looks.
He says:
"This woman in a shop said to me, 'Honey, you look like you're pregnant'. I just laughed and said, 'I am pregnant!' She didn't believe me."
His pregnancy went smoothly but when it came to the birth in December 2013, it was a different story.
Kayden, who was in­­duced at nine months as he had high blood pressure , was in labour for four days. Kayden did not face discrimination from hospital staff but did feel he was treated differently from other mums-to-be.
"All the medical people were really nice but I did kind of feel like an experiment. While I was in labour, medical students kept coming in and out. It got to the point where I had to put my foot down and demand a c-section."