A video serving rounds online has captured the moment a truck driver was pleading profusely after bashing a Mercedes Benz.

The truck driver had scratched the bumper of the Benz which reportedly belongs to a senior police officer.

In the viral video the truck driver and his colleagues were seen kneeling and prostrating as they begged the man for bashing his car.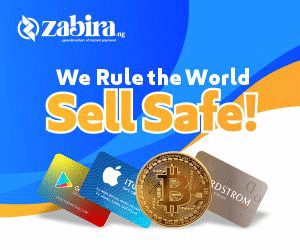 The owner of the Benz seemed furious and appeared to be reprimanding them although what he was saying could not be heard.
Watch video below,
Truck driver and colleagues prostrate to beg after 'injuring' a Benz pic.twitter.com/5bjiFPkwhg

— oluwarimitan (@orpemi31) April 15, 2021
In other news, a photo making the rounds on micro-blogging platform, twitter, captured the moment a man was trying to gain control of a moving vehicle in mid-traffic.
According to reports by the twitter user who shared the photo, the man was caught in that unnatural position because his car was bashed and he was trying to confront the man who did the dastardly act.
Sharing the photo, Idris wrote ;
"A danfo driver bashed a private car on Third Mainland Bridge. Here's the car owner attempting to stop the bus driver in a slow moving traffic. Mad people everywhere".
See photos here.