Tunde Ednut has replied Joro Olumofin.
Tunde who says he is certain that the relationship blogger sends 'fake stories' to himself all in the name of clout, shared a proof that the Love doctor once paid him to post a story.
The Blogger moments after sharing the screenshots, immediately deleted the posts.. But wasn't as fast as some fingers who quickly took screenshots of the posts.
After deleting the said post, the Blogger took to his page to drop a shade to the Relationship expert. "That was a snippet"
Looks like Tunde has got some more!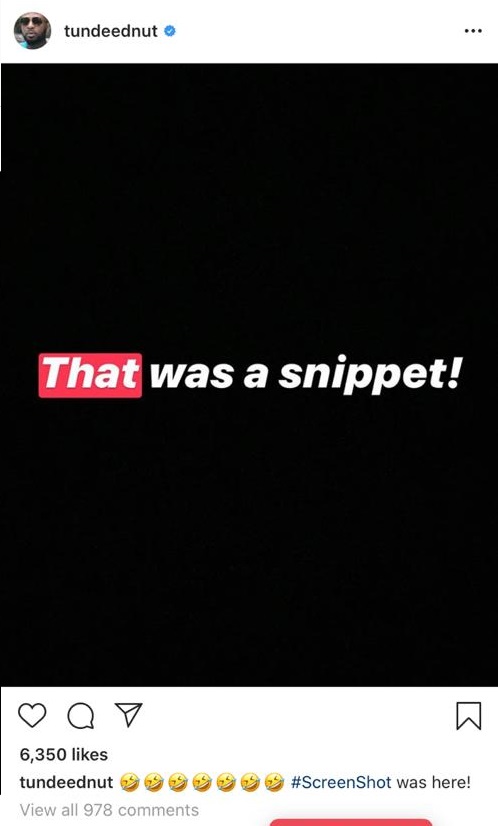 But then, these screenshots doesn't prove that Joro fakes most of his stories, instead it only shows that Joro paid for 'the story to be featured on Tunde's page'. Perhaps to get more followers to his page, or something!
This whole drama will apparently ignite a social media war between these two 'public figures', with huge numbers of followings.
Joro is a known Relationship experts with over 600,000 followers on his Instagram Page. While Tunde is an influencer with over 1.8 million followers on his Instagram page.