Some days back, Nigerian billionaire kid, Terseer Waya, "Kiddwaya", came under fire by netizens for being a showoff which some say is because he's childish in nature.
Kidd, who is on vacation in Dubai, had earlier taken time out to record himself taking a bath in his luxury apartment and shared it on social media — while some followers dropped positive comments, others lambasted him with the opinion that it was an unnecessary clip to share.
Kidd's action caused for a number of netizens to lambaste him and call him "childish", as he's one who's still pampered by his rich dad at his age — some outed him for still living with his dad.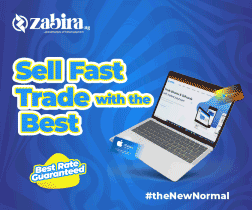 The former Big Brother Naija star was however unperturbed by the comments as he even went on to share a photo of himself chilling in a bathtub in a bid to "pepper his haters" more.
His mother, Susan Waya has now commented on the criticism her sons have been facing lately because they still live with their dad. On her Instagram page, she wrote,
I don't get it why it bothers a lot of ppl that my boys live with dad in their own home, go on holidays with him & enjoy every opportunity given to spend quality time together. SO when is it the right time to move out from their home? Or is their dad complaining? Haba!!