Olivia, the last child of Nigerian music icon, 2face Idibia, has expressed amazement at her father's ageless look.

In a video shared online by her mum, Olivia was watching her dad's newly released music video and she couldn't hide her shock at how young he looks.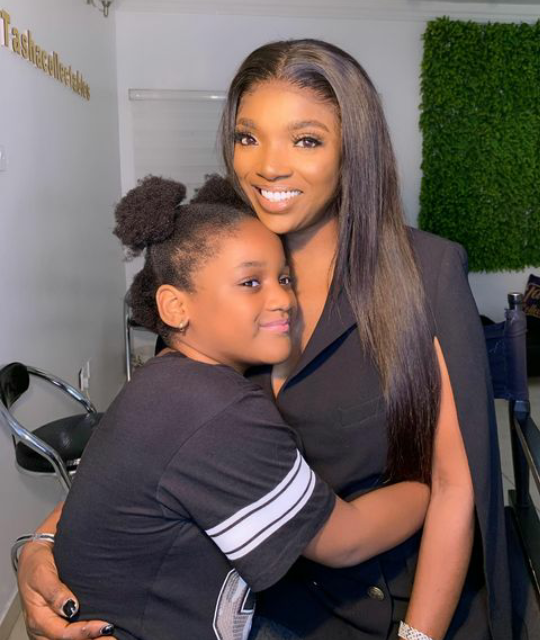 The young lady questioned if the singer is a vampire because he has been looking the same ever since she could be remember and only vampires never age.
According to her, the "African Queen" hitmaker looks like he is 19 years old, despite being 44.
Her words,
"Daddy you look so fresh. You look like you have never even grown up before. Are you a vampire? It's only vampires look like this. You would be looking as if you are 19 years old meanwhile you are 44 years old."
Watch the adorable videos below,
This comes days after the social media brouhaha that occurred between Annie Idibia and her brother-in-law, which reportedly made 2face travel to the United States to clear his head.
Meanwhile, netizens have opined that Annie shared this video to get 2face's attention after he left her and her children in Nigeria.