Veteran Nollywood actor, Deji Aderemi, has stated that he can vouch for his colleague, Baba Ijesha that he never assaulted comedienne, Princess' foster daughter and the charges against him are false.
According to him, the allegations against Baba Ijesha is a planned work by some persons who wants to bring him down.
Aderemi who was present at the Lagos State Special Offences Court in Lagos where Baba Ijesha is currently being arraigned while speaking to news men said,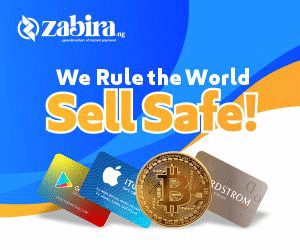 "I came to court because they said somebody slept with someone. This is a normal thing in our industry. Even you reporters, would you say you do not sleep with each other? It is something that happens everyday in the industry. If this person has done something wrong, they should reprimand him rather than laying false accusations on him.

There is no successful female actor that would say that she has not been slept with in the industry before.

They now planned for him. This issue hurts so many people. I know it will never be well with them. They turned another person's child into a prisoner. Because of what? They laid a false allegation against him.

I came to the proceedings today to come and learn from it to learn life lessons. These are the same people that he has eaten with before. How come they are now laying such an allegation on him.

Since I started acting, I have never heard of such a thing before. It isn't like this thing doesn't happen but I am surprised it is going to court."
Speaking further he revealed he called actress, Iyabo Ojo to drop the case but she refused to hear him out and dropped the call on him.
In his words,
"I called Iyabo Ojo and I told her that she is a child among us. I told her that as her father I want her to forget the case. Iyabo asked me if I would like such a thing to happen to my daughter?. I tolld her that I was talking to her as her father. She hung the phone on me. Princess hasn't been vocal. It is Iyabo we have been seeing doing different recordings.

How much did they collect from Iyabo that she reached this height in her career? Have they not slept with her also? We know everything. It is not a new thing in our circle."