Nollywood actress, Tayo Sobola better known as Sotayogaga, has revealed why she had a secret wedding and never shared photos with her husband on social media.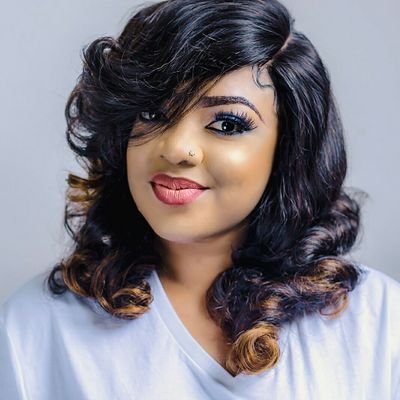 The actress recently surprised everyone with photos and videos from her wedding, without actually disclosing when it took place.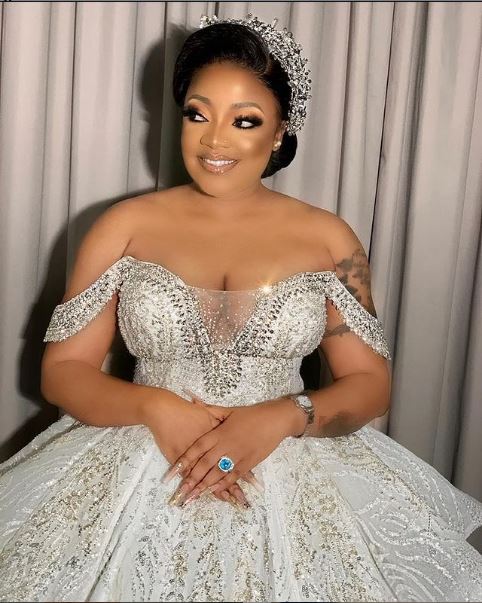 Sharing the photos, she wrote, "Okay… this is not today, I only just decided to post it today, thanks everyone for the msgs and prayers. God bless you".
Meanwhile, in all the photos and videos from her wedding she shared online, Tayo did not post photos of the groom, which left fans wondering who the lucky man is.
Well in a recent development, the actress in an interview with Punch has revealed the reason for her action.
According to Tayo she's a very private person who prefers to keep her personal life away from the public eye.
Tayo revealed that although she recently shared her wedding photos, she has been married for a while and dated her husband for seven years before they eventually tied the knot.
In her words,
"I am married. My husband is not in the movie industry. I have been married for a while. I had known my husband for about seven years before we got married. If you know me, you will know that I am the kind of person that loves my personal life. I have been with my husband for seven years.

"I read some blog's posts and laugh; they should feel free to tag anybody. I love keeping my personal life private; that is why I decided to marry secretly. I did not get married this year; I only just posted the pictures some months ago."

"There is time for everything and I want to believe that whatever you want to do, you create the time for it. For me, some people send me messages saying that they have not been seeing me in movies like they used to; sometimes you leave work to pursue money. There are times that I choose a time to do movies and whoever calls me at that time, if I am free, I will shoot about two or three movies.

"There are other times that I can not do movies. Trust me, this clothing business takes time, except you just don't have that vision. I recently opened a branch in Abuja where I have a house because I have a lot of customers there. Right now, I am more into my business ― making and selling clothes.

"I have the face already. If I leave the movie industry for a while to do my business, I will return and no one will notice that I was gone. I have plenty of films that are not out yet. So, when I am busy doing some other things, those ones will come out. That is how I try to balance them. It is when I have time that I shoot movies".