Y'all know that gorgeous never aging Hollywood actress, Halle Berry who played incredible roles like "Storm" in X-Men, a role in James Bond's "Die Another Day" and other Hollywood blockbusters? I'm sure you do!
If you know her well, then you'd know that she's not had quite a blissful time with marriage as three of her marriages have failed.
It's been revealed newly that the reason behind she and Olivier Martinez's divorce was reportedly caused by huge arguments about where to raise their two-year-old son, Maceo.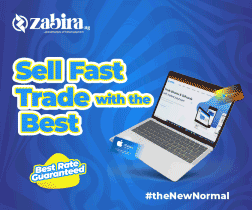 Halle Berry who filed for divorce from the French actor after two years of their marriage, didn't see eye-to-eye with him about a lot of things, including about whether they should live in Los Angeles or Paris.
A source spoke to PEOPLE.com:
"Olivier never loved living in L.A. full time. [He] just isn't happy in L.A.

"They have had many issues. They both have fiery personalities and don't like to compromise. Halle has threatened to file for divorce several times after arguments.

In 2012, Halle was legally blocked from moving to Paris with her seven-year-old daughter, Nalha, during a bitter custody battle with her ex-boyfriend Gabriel Aubry, but Olivier, 49, has continued to divide his time between both cities.
Another source spoke with E! News:
"They have had long stretches of time apart and both seem happier when they don't have to deal with the other
"They have a lot of differences culturally and as far as lifestyle goes.

Things didn't jive between them and they grew apart. It was a challenge to meet each other's needs and be on the same team.""They've essentially been separated for several months, but now they are both ready for a clean break and to move on with their lives.

"They have struggled for a long time and had been living separate lives. They waited it out for a while, seeing if things would improve, but they didn't."