Instagram Comedian, Taooma, has addressed some issues she's always faced with her identity and religion.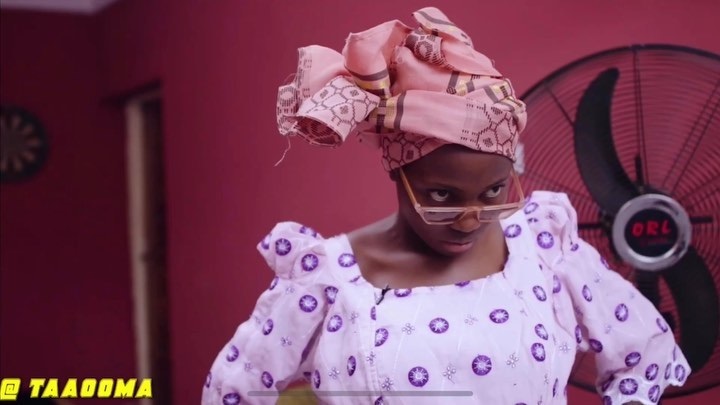 Apart from being one of the funniest Instagram skit makers in the country, Taooma is also a devoted Muslim and as such, she is always seen tying a scarf/covering her hair in her skit and in public.
However, she recently shared throwback photos from her high school days and some social media users who saw that her hair was not covered then, decided to know why she now covers her hair now.
Taking to her IG Story, she revealed her faith has grown stronger and she now strives to live according to God's instruction.
In her words: I cover my hair because i am a muslim.
When i was younger, my parents used to always tell me to cover my hair, but now – My faith has grown stronger, i cover my hair, i do things the way God has instructed.
Watch the video below;
The throwback photos she shared that caused the drama;