Nigerian socialite, Tacha Akide has overtly declared her intention to be fully involved in the country's 2023 general elections.
According to the reality star, who shared a video of herself in a health facility donning a hospital garb, she'd be actively involved in the election on all levels.
Tacha in her message, tells citizens that they can't afford to be sitting on the fence during the elections.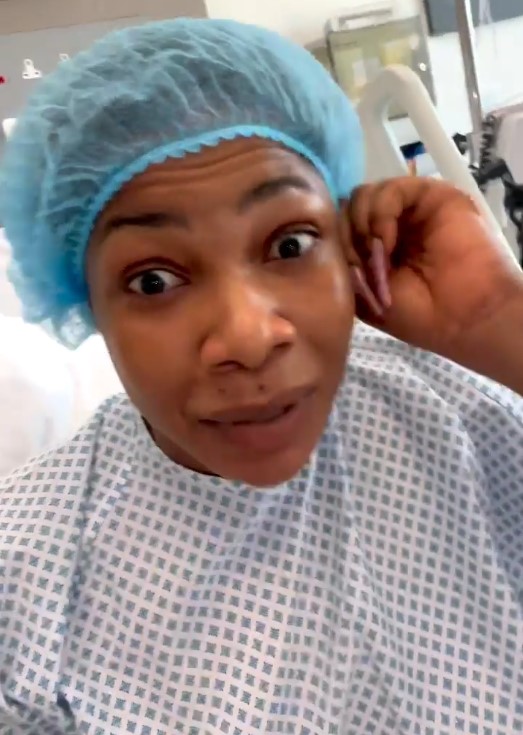 She says those who campaign for their candidates should bear in mind that they would be the one to suffer the consequences if they choose a bad leader.
She then advised citizens not to take the election as a do-or-die affair but ensure that they vote wisely.
Watch her speak as you scroll,
A while back, Some netizens attacked Tacha, after she went online for the umpteenth time to brag about being self-sponsored.
The Big Brother Naija star who was vacationing in Dubai, bragged that she's in the United Arab Emirates to chill on her terms.
Showing off wads of dollar bills, Tacha declared that she's worked really hard and deserves the time off.
"I haven't worked my ass off to not come here and flex. I'm really here to chill on my own terms. No men." She said.
She later took to Twitter again to brag about not being bankrolled by a man, and said people are pained because they can't attribute her success to any man.
According to Tacha, she would continue to brag about her achievements to encourage young girls who look up to her.
She reiterated that women don't need men to attain great heights, adding that men should be a bonus and not a ladder to upgrade.