Popular comedian and actor, Woli Arole, has advised men to be careful because witchcraft has been modernized into sexual enhancement products and sexual juices.

Arole took to microblogging platform, Twitter, to sound the note of warning. According to him, witchcraft has been remodeled and is now openly transacted on social media.
He warned men to take caution in order to prevent ladies from innocently taking advantage of them through sexual intercourse.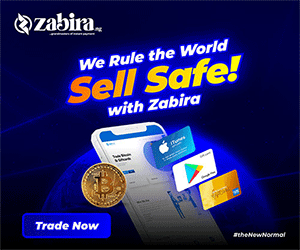 He tweeted,
"Witchcraft has been modernized into sexual enhancement products and sexual juices. Guys out there be careful. Don't let them remote your DESTINY through SEX. Retweet this to save a soul on your timeline. There are now MODERN INTERNET WITCHES."
Witchcraft has been modernized into sexual enhancement products and sexual juices. Guys out there be careful. Don't let them remote your DESTINY through SEX. Retweet this to save a soul on your timeline. There are now MODERN INTERNET WITCHES.

— Officialarole (@OfficialArole) March 11, 2021