Nigerian Singer, Dammy Krane has shifted his attention seeking and name calling on Social Media, to Wizkid and Korede Bello.

….and it all started when Ghanaian Artiste, Shatta Wale said Wizkid isn't a superstar and as such, he shouldn't be regarded as one.
"I will not see Wizkid and be stunned, I rather want him to see me and be amazed because I don't see anything extraordinary about him, even though he claims to the best African artiste…". He said, and also urged Ghanaians to start respecting themselves and stop rating Nigerian artistes high above them.

Shatta received a lot of bashing from Folks on Social Media, with many Nigerians coming for the singer, But one Nigerian, a singer, Dammy Krane, agreed with Shatta Wale.
Dammy Krane said: "I stand by you my g @shattawalegh Real things we deal with …. No Fake Hype!!!"

This has caused a lot of Buzz on Twitter. A Ghainain replied Krane: "And now we have a Naija artist throwing weight behind a Ghanaian artist… You are blessed my guy… You just won million fans in Ghana.."
…and Nigerians all rejected Dammy Krane, labeling him as a traitor. "You're a traitor, and can never be regarded as one of Nigeria's Finest Artiste", a tweet reads.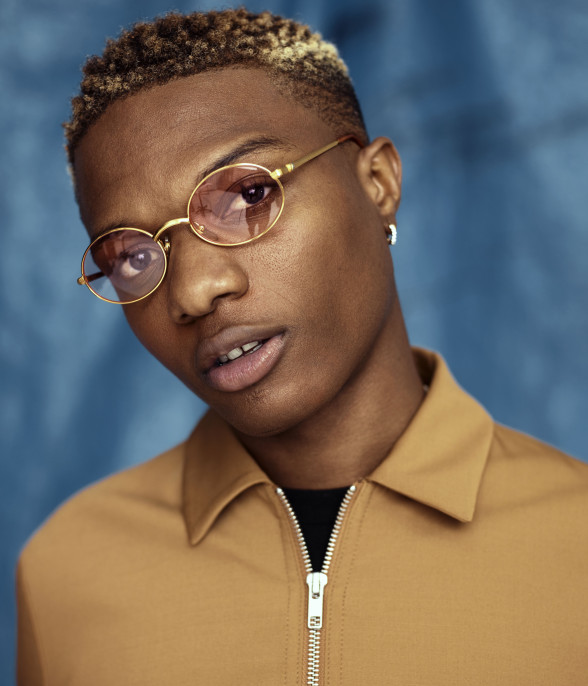 Some comments below;
"On behalf of all Nigerians we hereby offer @dammy_krane to Ghanaian's as a burnt Offering nd to show u that we still gat love for u guys no matter wat"
"No way On behalf of responsible Ghanaians we reject A thief as burnt offering and send him to Zimbabwe"
"On behalf of Zimbabwe citizens we are too busy with the coup going on,we won't have anybody available to receive him.. send him back to prison"
"The prison is filled up with prisoners with good heart. They surely don't need a new thief from Yaba left. They've decided to pass him to them ancestors"
"I'm the spokesman of the ancestral world, we here by reject this offering and forward him back to Nigeria.."
"Being a first class Nigerian citizen, we hereby reject him and hand him over to the Kenyans. He would fit in their well."
"Orunmila just posted on his snap that he doesn't need thieves as burnt offerings that I should on behalf of him send 'it' to Liberia."
"Liberia is busy with the upcoming elections and with all due respect we humbly forward him to Cameroon."
Some more comments in the screenshot below;


Continuining, a pissed off Wizkid's fan wrote at Dammy Krane, He said; "@ dammy_krane You sang #Amin when @ koredebello was a teenager, but rt nw, U no fit stand where Korede go stand. Mumu".

And his response was;
"Korede is 27 or 28. I sang my first hit at 16years, bought my first Benz that year,I'm 23 years now, I'm still d most talked about this year, take note: in this game, Korede is still my boy".

Oh Well! Dammy Krane sure trying so hard to kick start his career back!