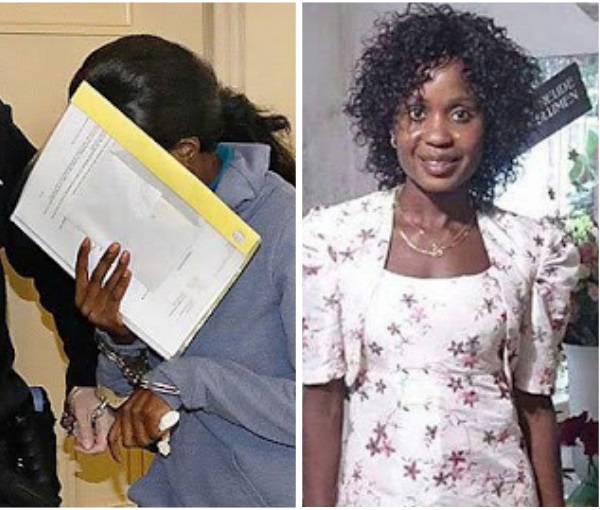 On Wednesday, A Kenyan woman based in Germany was dragged to court for conspiring with her lover to kill her German husband in September, 2016.
The mother of two, Armina A, conspired with her lover, Jan D to kill her husband, Ekkehart H while she was making love with him at their home in Ebersdorf.
The Kenyan woman whose 11-days trial started on Wednesday with about 62 witnesses and 7 experts featuring in the case, has repeatedly cheated on her husband with other men.
According to German newspaper, Bild, there are court documents backing this claim.
Read the story As shared by Bild:
"On the said day, Armina is said to have let her lover into the house and led him into the basement where she had a machete which had a blade of about 40cm.
Her lover then wore a mask and gloves and waited for Ekkehart to come back home from work.
When her husband got home, Armina initiated sexual contact which led them to have intercourse. As the couple engaged in the act, Jan D came from behind and slit Ekkehart's throat.
He attempted to slice him on the shin but missed slashing Armina's Achilles tendon.
After the carrying the act, Jan D ran away as Armina went outside "seeking help" from neighbors saying that they had been attacked by three masked men. Luckily, the couple's two children were asleep and did not witness what happened.
Following the gruesome killing, an investigation revealed that Armina claims that someone had been threatening her husband and unknowingly implicated Jan D.
When Jan D was arrested, he admitted to the crime and confessed that he had a hand in the killing which was planned by the deceased wife.
In the light of the revelation, neighbors in nicknamed Armina, the black widow of Ebersdorf."