A woman identified as Cynthia Adaeze Chinule, has narrated how she prayed her pregnancy back to life when she thought she had lost it.
She took to Facebook to share her story as her daughter turns 3 months old, in order to encourage anyone in a terrifying situation.
According to her, she bled profusely when she was 3 months pregnant and assumed she had miscarried her baby, however her husband's faith kicked in and refused to believe that report.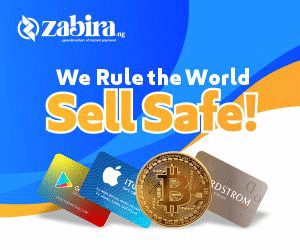 She said she went to the hospital for a scan and it was discovered that the baby was fine, but they can't guarantee that she would carry the pregnancy till full term because the placenta was slowly detaching from the womb.
Cynthia stated that at that point, they fell back to prayers until the baby was born.
Read her full story below,
My darling daughter is 3months today.
So grateful.
I remember thinking we lost her when I was 3months pregnant and i found myself in a pool of blood.
I just called my husband from the room and saying 'there's blood everywhere, the baby!'
And he said 'what happened to the baby?'😡
And in tears I said 'see blood everywhere, its the baby'
He said 'that's not my child blood. Stand up and clean yourself up. Where is your faith?! Stop talking anyhow. Dont see blood and say it's my child. My child is fine'
We called the hospital and went there for a scan…
…And really, that's wasn't out Baby's blood but my own blood🤣🤣😂😂.
That was the placenta detaching from the womb and a mass of blood being discharged following that.
Our baby was fine and strong and kicking and the doctor's report was 'there is a heartbeat today, but we can't guarantee anything. There is nothing we can do. We will just watch and hope the placenta doesn't go out completely with the baby'.
But we KNEW WHAT TO DO.
We prayed.
Oh, for this child we prayed!
Gloria Chingarum Adaeze Chinule, our living Miracle.
I'm sharing this to encourage anyone thinking you are helpless or in a bad situation, YOU KNOW WHAT TO DO!
PRAY!
See her post below,