A woman identified as Latha Jay has taken to social media to narrate how a random act of kindness got her her dream husband.
Jay in a video she shared on social media revealed that seven years ago she visited an art gallery in Florida and decided to pay someone's ticket as an act of kindness.
According to her, she thought the ticket for entry into the gallery was $10 but after she realized it was $5, she decided to buy one for the guy who was behind her.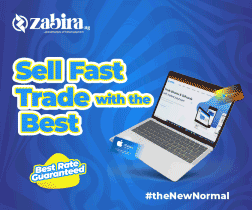 The attendant commended her for the kind gesture and in response she joked that he was going to get her dinner later that day.
After she handed the 'handsome stranger' the ticket she quickly cleared the air that she was joking about the dinner date she told the attendant. Surprisingly, he revealed he's a professional chef and offered to cook dinner for her.
Seven years later they are happily married and blessed with two wonderful kids.
Watch video below,