A woman, identified as Azeezat Yishawu, has called out a restaurant in Gwarimpa, Abuja, for sending her out because she was wearing hijab.
She took to Twitter to narrate the incident that occured on Thursday, November 4.
According to her, the security personnel said she should leave because they serve alcoholic beverage in the cafe and alcohol is prohibited in Islam.
However, the person who had invited her to the cafe said she was sent out because her outfit was making the other customers uncomfortable due to the fact that there was a recent communal clash with shite in the community.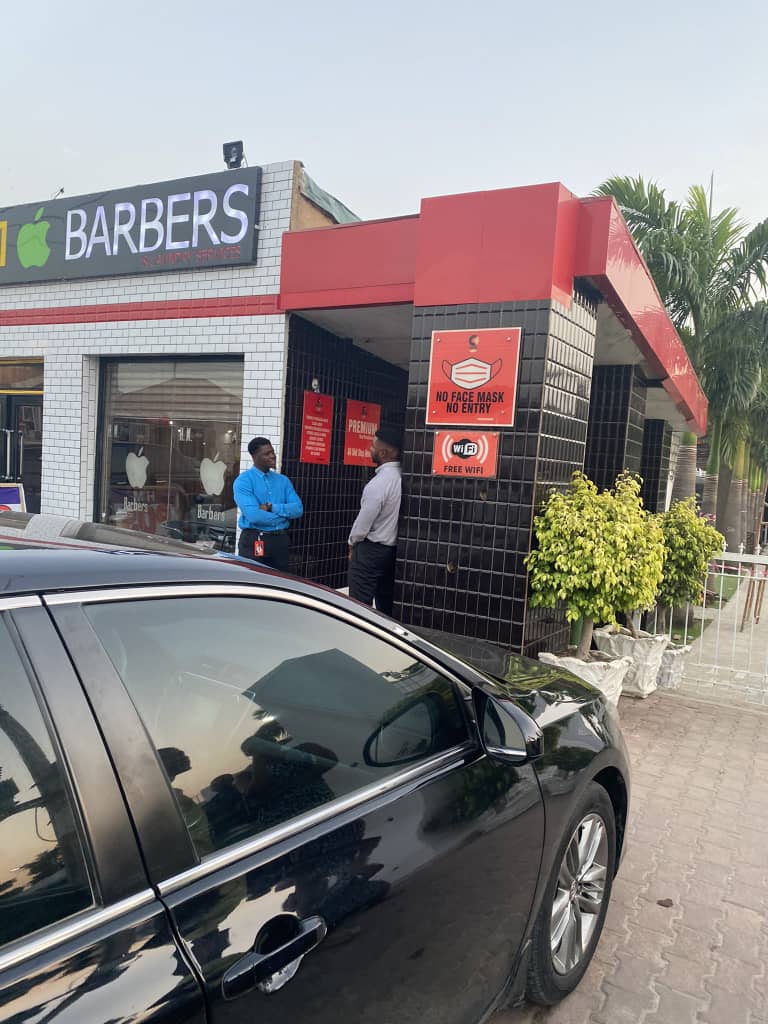 Her words,
"Good evening twitter fam. I was asked to leave a restaurant @CrushCafe_Abj at Gwarinpa because of the way I dressed. The security person in grey top and black trousers. Had searched my bag earlier before I went in.
I had used the rest home soon after I went in, sat down ordered for mock tail and waited to my acquaintance who had suggested the place. A few minutes after, the same young man who had searched my bag. Approached me to tell I wasn't allowed sit.
He said People who dressed the way I do weren't allowed here. I asked if this was a club and he said no! That because they sell alcohol. I do not understand this. One bit.
I was later informed by the person who had invited me, that my dressing was offending some of the customers. He said that there was a recent communal clash with shite in the community and my dressing was representative of that. I felt very embarrassed and confused.
I could have been asked to sit somewhere else, and told what the problem was, rather than saying my dressing was not welcomed. I had to take my things and wait on the road side for my acquaintance to come get me."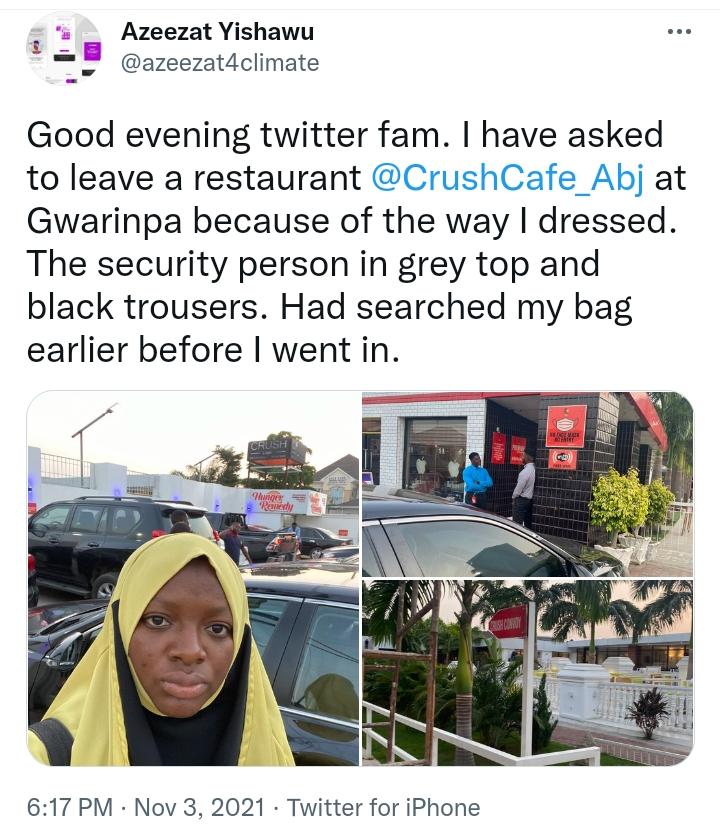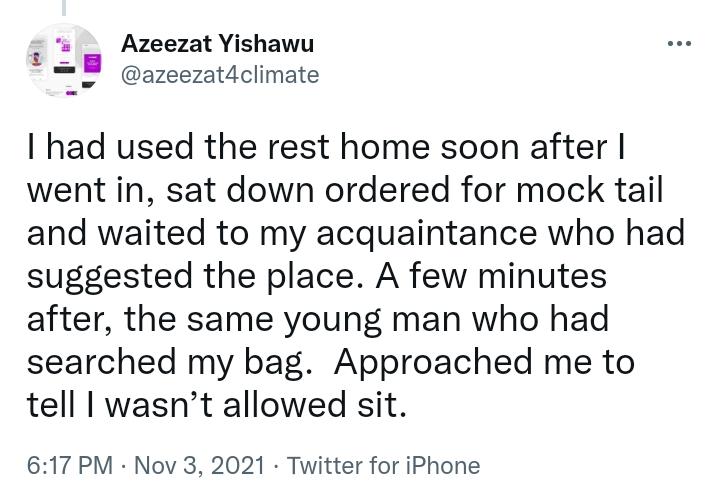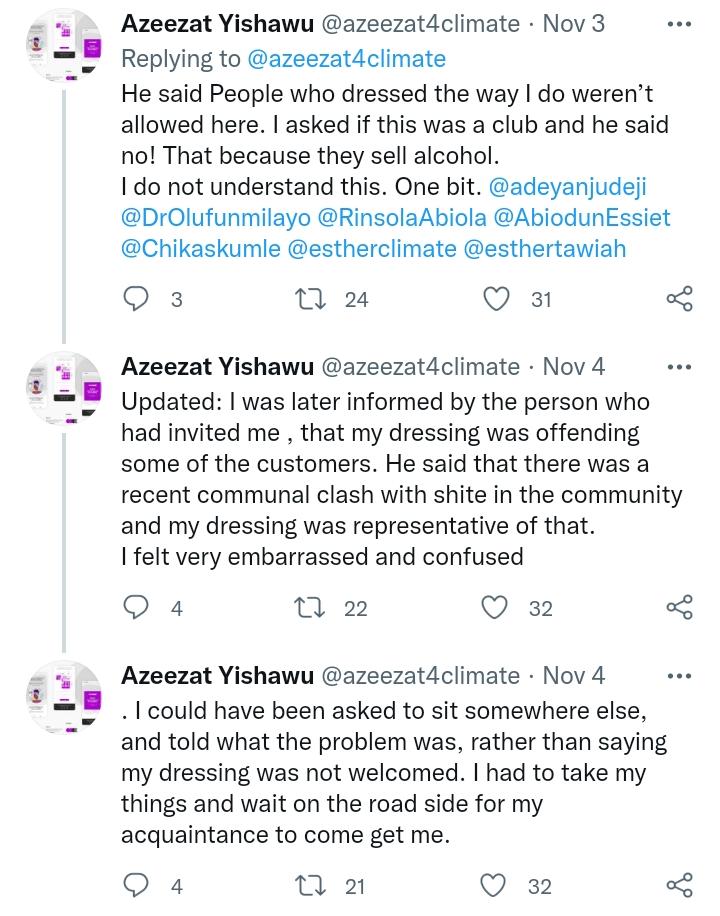 The lady said the CEO of the restaurant, who is a Muslim, has reached out to her to apologize for the way she was treated in his cafe.
The CEO has also tendered an apology on social media, noting that the staff responsible for the mistreatment would be dealt with.