A Brooklyn pastor who flaunts his expensive jewelries and possession, Bishop Lamor Miller-Whitehead, has defended his flamboyant lifestyle.
This comes after he was robbed at gunpoint by some men who stormed his church while he was preaching on Sunday. The armed robbers carted away jewelries worth $1 million belonging to him and his wife in the attack that was livestreamed in Canarsie.
Netizens blamed the clergyman for the attack because he's fond of showing off his diamond-encrusted chains, Gucci suits and luxury cars on social media.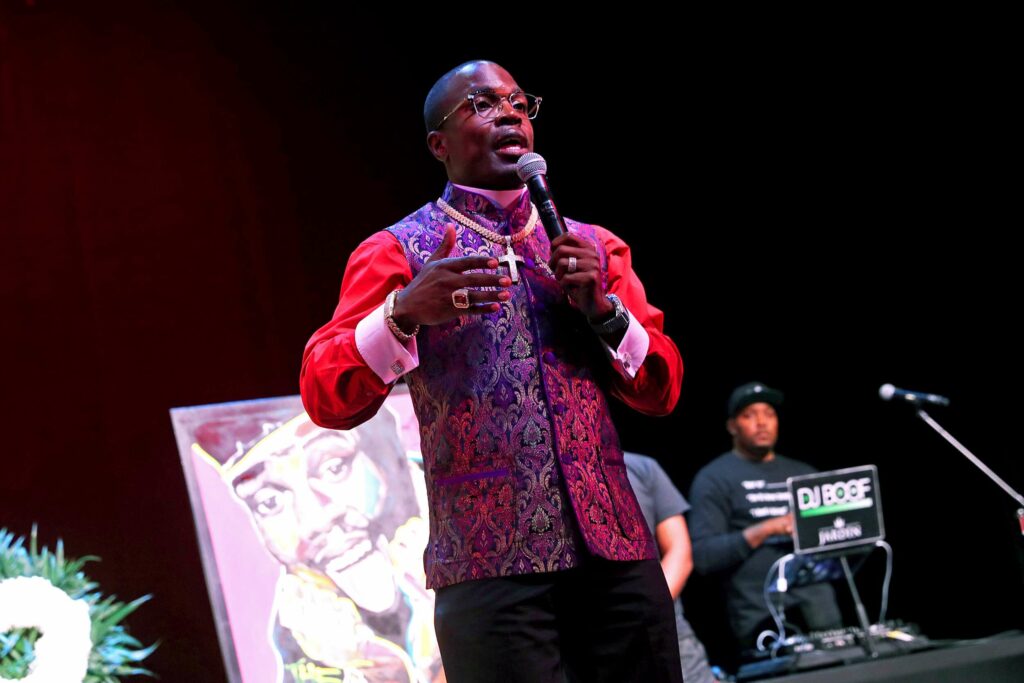 Reacting to the comments, Miller-Whitehead took to his Instagram page to say it was not his fault that he was targeted by the thieves.
Defending his lifestyle, he said, "It's not about me being flashy. It's about me purchasing what I want to purchase. It's my prerogative to purchase what I want to purchase."
According to the 44-year-old, his public display of wealth should not be blamed for the gunpoint robbery and it's not his fault for standing out in the community, given his status.
He added: "Sometimes when you're a known bishop, it's a gift and a curse. You become the talk of the town."
At the time of the robbery, the clergyman and his wife were wearing over $1 million worth of jewelries which were all stolen by the thieves.
They took $75,000 Rolex watch, $75,000 Cavalier watch, $25,000 Episcopal ruby and diamond ring, $25,000 Episcopal diamond ring, $25,000 pair of earrings, $20,000 diamond and emerald cross, $20,000 Episcopal ring, $20,000 Episcopal cross and a $10,000 Episcopal gold cross, totaling $1,060,000.