A young man identified as Hakeem Sanusi, has been declared missing by his family members after he wrote and dropped a suicide note in the house before leaving.
According to his sister who shared the post on Twitter, he was last seen on the 8th of August around Aguda, Surulere, Lagos, and up till now, he is yet to be seen.
The young man's father is reported to be currently crying his heart out as the family is pleading for anyone with useful information should contact them with some details they provided.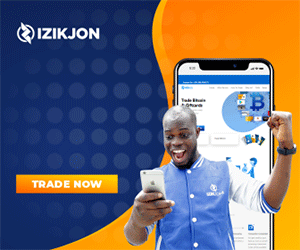 The distraught sister who shared his photo wrote:
"MISSING PERSON ALERT!!!
He was last seen on 8th of August, 2018 at 8:40pm in Aguda, Surulere. Please help Retweet til we find my brother.
If you happen to get any information that can lead us to his whereabouts please contact 08120200667 or report the nearest police station. He left a suicidal note before he left but I want to believe he is still alive.
I am tired of crying, my eyes hurt already! I am supposed to be strong for my parents but I'm too broken to be strong. I saw my dad cry for the first time yesterday.
Pls help in bringing Hakeem Sanusi back home."
MISSING PERSON ALERT!!!

He was last seen on 8th of August, 2018 at 8:40pm in Aguda, Surulere.
Please help Retweet til we find my brother. ? If you happen to get any information that can lead us to his whereabouts please contact 08120200667 or report the nearest police station. pic.twitter.com/zwDa9cMS67

— . (@Jraimz) August 10, 2018
He left a suicidal note before he left but I want to believe he is still alive.
I am tired of crying, my eyes hurt already! I am supposed to be strong for my parents but I'm too broken to be strong. I saw my dad cry for the first time yesterday.

— . (@Jraimz) August 10, 2018
MISSING PERSON ALERT!!!

He was last seen on 8th of August, 2018 at 8:40pm in Aguda, Surulere.
Please help Retweet till we find Sanusi Hakeem. If you happen to get any information that can lead us to his whereabouts please contact 08120200667 or Dm @Jraimz .

Pls RT. pic.twitter.com/ADUT3Au8Xu

— Dr. (@Steadi_lady) August 11, 2018