A young Nigerian shoemaker, Omale Ojima better known by his brand name OJ Best, has sadly passed away.

OJ Best gained popularity after making shoes for Nigeria's Vice President, Prof. Yemi Osinbajo. He had taken to social media in 2021 to make his intention to present one of his hand made footwear to the VP known, and he was subsequently invited to Aso Rock presidential villa to present the shoes.

Unfortunately, the promising entrepreneur has died on Saturday, February 26, after he went to bed and didn't wake up again.
It was gathered that he was rushed to Kubwa General hospital Abuja where he was pronounced dead.
Before his death, his friends took to social media to mourn his demise however, his sister Comrade Sofred Paul, clarified that he was not dead but unconscious.
"Please pray for my brother Omale Ojbest, still breathing." she wrote on Facebook.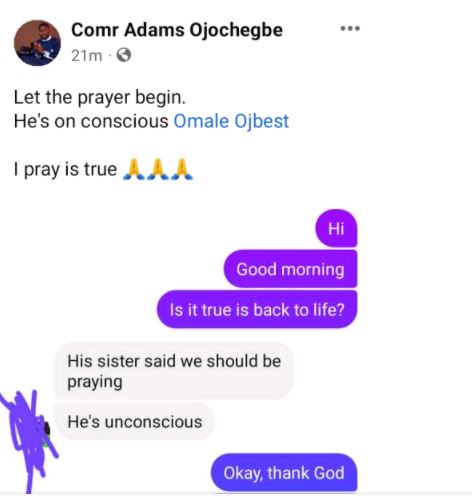 However, she confirmed on Sunday night that he has unfortunately passed on.
"Now I can post your pictures, he just entered mortuary now. We did our best, we paid the last respect. May God accept your precious soul dear brother Omale Ojbest," she wrote.
"For the first time in my entire life that I stood by a corpse, like I was holding him and praying nonstop without any fear? Reality of life. Seeing him you will think Oj was sleeping. Kai."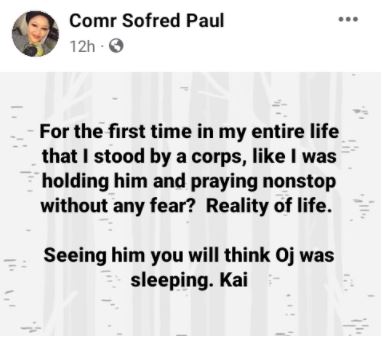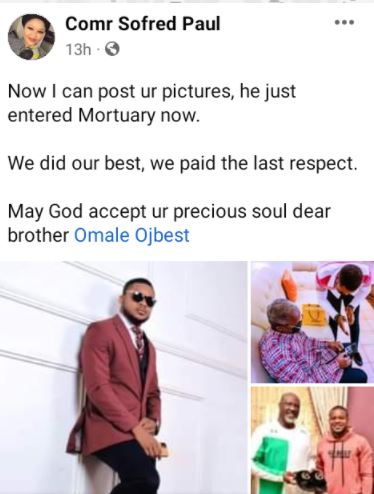 Few hours before his sudden demise, OJBest took to Facebook to express frustration while watching the Manchester United vs Watford match on Saturday.
"We should stop being delusional,. Ronaldo is finished.
"Make I go play snooker forget this match jor." he wrote.
May his soul rest in peace!