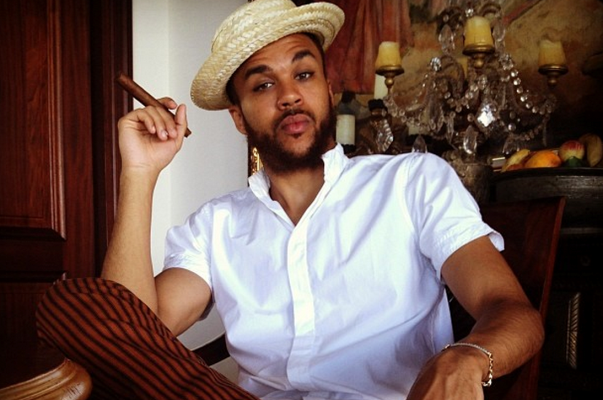 We have read so much about the social construct called the Yoruba Demon, the ethnic stereotype of men from southwestern states that has made numerous trending discussion on social media.
But beyond the tribal bants, the typical Yoruba boy is seen as the one with the 'extra sauce'.
The stylish, sweet-talking, heartbreaking young man that sweeps you off your feet, and when you think there's no heaven better than being in his arms, he disappears.
Nigerian Twitter though merciless, is still appreciative of the Yoruba boy, and the tweets are mostly hilarious.
But what does it say about his counterpart from the Igbo-speaking states?
So, we took a stroll to Twitter to see what folks are recently saying about Ibo Boys… and here are some funny tweets that attempt to capture the Igbo boy which will definitely make you smile:
1.
You Igbo boys are the true demons, you've just managed to trick everybody as per usual into thinking its Yoruba men. https://t.co/ytWSG2aWl5

— bohorse jackman (@longlivelabi) April 11, 2016
2.
A lotta Yoruba boys seem to get their hearts broken. Only heart break an Igbo man knows is when his container gets lost at sea

— Nigerian God (@Echecrates) April 10, 2016
3.
We know for fact that Igbo boys can PLAY football 🙌🏾

— MsLulu (@MsEdgym) April 9, 2016
4.
I don't know who to be more scared of Igbo boys born and brought up in Lagos or their counterparts born and brought up in the east

— Ada Ebeleri Esq. (@stephie_coco) April 9, 2016
5.
Don't even bother Igbo boys will cheat on u and be giving you money, Yoruba boy will cheat on you and purnish you https://t.co/73a1SI0seL

— Tega Dominic (@tegsmami) April 8, 2016
6.
Igbo Boys and being faithful Vs Yourba boys and being faithful pic.twitter.com/pjshXAyoaP

— Ezinna (@Zicmilitary) April 8, 2016
7.
this is why I love Igbo boys. Monthly allowance is nothing to them. Forever taking care of their women

— A Sweet Pie (@birkinbadxx) April 1, 2016
8.
#Am pursuing ma career they're telling me to go do masters…how many IGBO boys get masters? & dem get money tear… Shior

— Smileface09 (@authesmile) April 28, 2016
9.
http://twitter.com/Godson_Obi/status/725432765349519360/photo/1
10.
I like the way Igbo boys refer a good footballer as "onye egwu", as if playing good football is like dancing.

— Onye Nkuzi (@cchukudebelu) April 27, 2016
11.
Igbo boys don't mind calling you my container. Anything that brings profit is a term of endearment.

— Iganya (@IganyaOdiba) April 20, 2016
12.
The hot sun🌞, the unexpected rain ⛈, the kpotor-Kpotor aka MUD💩, & those Igbo boys dragging & calling you "my color" pic.twitter.com/VJ27fcw9Id

— Nkataa™ (@Nkataaonline) April 20, 2016
13.
Igbo boys will never love you more than their containers I'm sorry it's just facts

— Tomiwa (@uncletomiwa) April 20, 2016
14.
Igbo boys are savages pic.twitter.com/27CuXFLktK

— jummy smiley (@jumiicitaa) April 18, 2016
15.
https://twitter.com/deonegenti/status/719747137647431680
16.
Igbo boys are actually above social media slander. We are the Israel of the UN General Assembly, even when we fuck up, everyone unlooks 😎

— иᴏѕιᴋє (@NNwigene) March 29, 2016
17.
If you travel to any part of the world and you don't find an Igboman,pack your things and run as fast as you can, #IGBOBOYS are everywhere

— sportified (@Jennyjizu) March 20, 2016
18.
#IgboBoys are not f*ckboys, they don't take pride in breaking women's hearts. If they wife you, be rest assured they won't marry another.

— Uduh Emeka (@UduhEmeka) March 20, 2016
19.
Meet an igbo tailor especially from Aba and know that Ralph Lauren got nothing on them #IGBOBOYS @TWEETORACLE

— UGOMYCINE (@Datdramakween) March 20, 2016