Reports are that about 3 people have died from Lassa fever in Lagos state and another 100 under monitoring at the Lagos University Teaching Hospital (LUTH).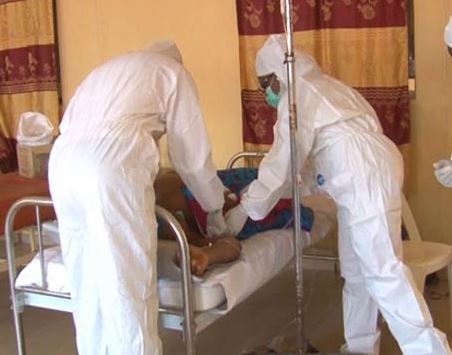 The Yobe state Commissioner for Health, Dr Bello Kawuwa, disclosed that Four people are being quarantined for clinical analysis in Yobe over suspected case of Lassa fever.
He told newsmen in Damaturu that seven people were initially held, but three had been discharged after clinical analysis.
Although, results released earlier did not indicate that the four people have Lassa fever, a second laboratory test would be carried out on them.
He said:
'About seven cases of suspected Lassa fever were reported in Yobe. They were subjected to normal clinical appraisal and three of the seven were looking less of Lassa fever. We will let you know when the result of the second laboratory test is released. We have isolated the cases to prevent unnecessary contact. Our epidemic response team has also gone to the affected communities to carryout contact-tracing as well as enlighten the people on how to deal with the situation'.