There's a disturbing video of 5 teenage boys raping 2 girls, and the video went viral some days back.
According to multiple social media reports, the boys were arrested following the release of the video, but they've been released.. and this has generated massive outrage.
The boys, who are all reportedly below 20, allegedly invited a girl over, and order to protect herself, the girl decided to go with another friend. On getting there, they were drugged and raped and the sexual assault was filmed and later released online to shame the girls.
A Facebook user shared photos of the boys so that they may be made to face justice, but other Facebook users left a comment alleging that the boys were arrested and were released immediately.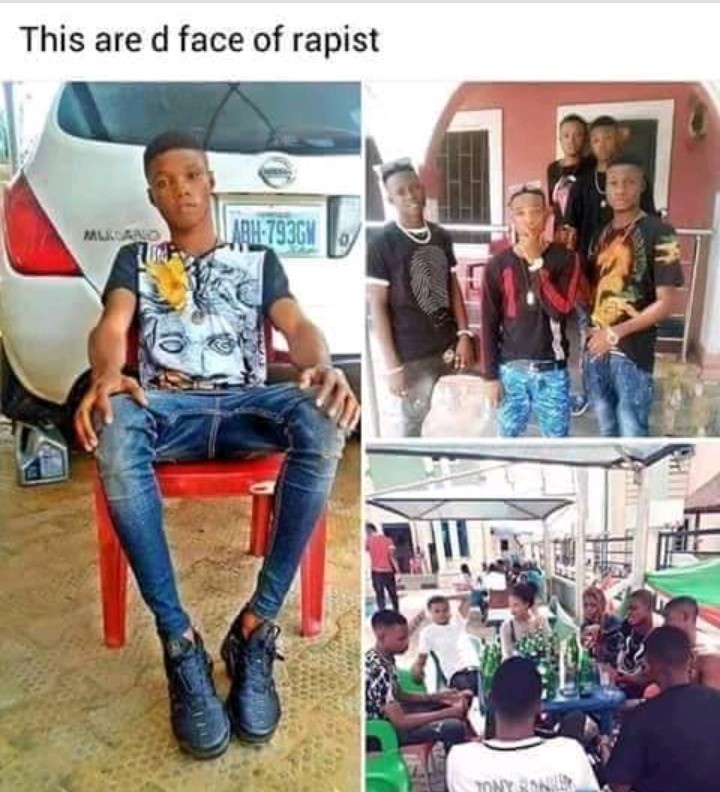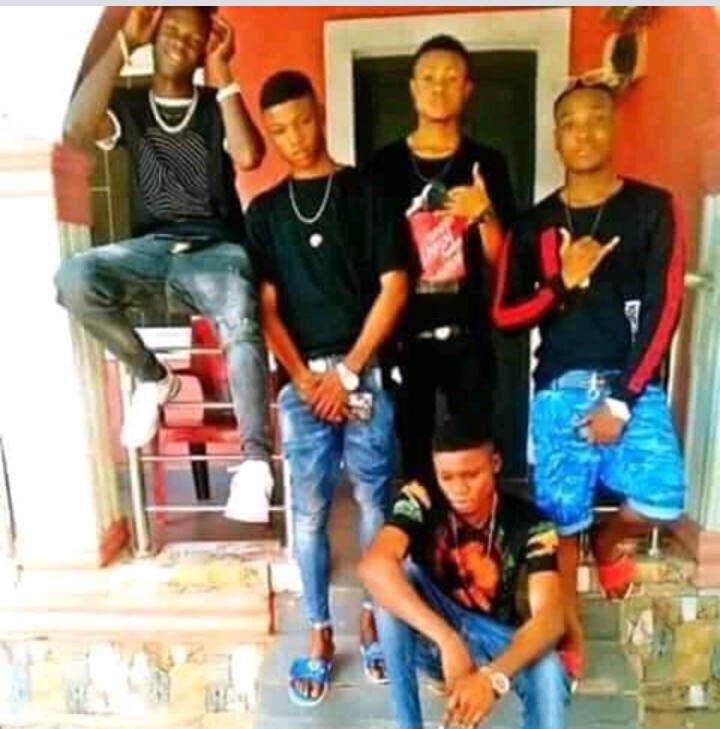 Follow the story via the screenshots below:
Another message sent reads:
I've been longing to post this but I had wait investigate more on it, I got this rape video about a month ago from my bestie, ion really know when it happened.

These girls were invited by some guys who claim to be paper chasing boys , they brought them, drugged them and raped them, I think the particular girl shown in the video was the only one that got high because if you watch the video and listen very well, you'll hear another girl crying.

And while they were videoing that, a DM came in, if u watch the video, you're gonna see it, maybe the person's data was on and the DM was from a guy named "Bella Carter"

I had to search for Bella carter on Facebook and saw that he's a barber, I viewed his uploads and I found a photo of one of the guys raping her (his face was shown a little).

I added Bella carter checked all the guys he normally tags on his posts and I came to realize that they're all friends as in a kind of group or gang, I sent them a friend request, only two have accepted so far which are;
Caskil Bella (The one whose face was shown a little bit, that's him on the Photo)

Ranking Frexh Soc Offishal (I've been chatting with this one to know the kind of lifestyle he's living)

Mehn! It hurts, see how they sexually abused those girls, some were crying.
What will make a group of guys to rape a girl if not for an evil purpose??
God will punish them and expose them more.

Girls, you people have to learn a lesson and be very careful, you must follow any guy that comes ur way to his house talk more of guys, except you trust him.
As for the guys, if u know u have a sister, pls advice her and make sure u don't abuse girls this way, it might create a curse on you.

Thank you!👌