The National Human Rights Commission (NHRC) has disclosed that 70 per cent of inmates in prisons across the country are awaiting trial.
The commission's Assistant Director, Investigation and Coordination, Mrs Morphy Okwa, revealed this while presenting a report at a stakeholders' validation of the 2014 prison audit report and 2015 election report.
Okwa noted that though prisons in six states were visited in the last exercise, a compilation of reports from previous visits informed the current situation.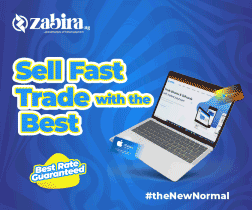 READ ALSO: 2015 Elections: Nigerian Prison Inmates now have the right to vote
"It was found that there were 240 prison institutions spread across Nigeria as follows: 138 main prisons, 85 satellites, 14 Farm Centres, and 3 borstal institutions

"That the prisons have 268 vehicles serving various prisons that serve 5022 courts in the 774 Local Government Areas."The total prison population in Nigeria is 56,718, comprising – 17,686 convicts (4,000 lifers; 1,612 condemned convicts) and 39,032 Awaiting Trial Persons."Meanwhile, the population of the prison personnel is put at 28,065.''
She also noted that some of the inmates living in the same cells suffered from terminal diseases, mental illness, tuberculosis and HIV/AIDS.
Okwa described the facilities at the prisons as "deplorable and overstretched", with most of the prisons overloaded. Speaking with newsmen on the sideline of the presentation, Mr Tony Ojukwu, the commission's Director of Monitoring, said that the Administration of Criminal Justice law needed to be complied with to address the inadequacies identified.
"The high number of awaiting trial inmates is a clear indication of the failure of the criminal justice administration system because the prisons are meant for convicts, but you find out at the end of the day that more than 70 per cent of the people there are awaiting trial inmates.
"This is because their cases are not going on in court or they are not moving as fast as possible so that as people are coming in they are going out.
"A situation where somebody is supposed to stay two years in prison for instance if convicted, but has stayed five years while awaiting trial.

"What kind of compensation will you give to him if at the end, considering the fact that our constitution says that you are innocent until proven guilty.
"What happens if a man or woman who has been kept in trial for five years is now proven innocent?
"That means he has stayed in detention for five years for nothing or for an offence he did not commit.
"So we think that the criminal justice administration should be improved.''
NAN