A Medical Doctor, Dr Aliyu Abubakar of the Ahmadu Bello University Teaching Hospital (ABUTH), Zaria, has said that the youths account for over 85 per cent of mad people in Nigeria.
Abubakar made the remark in a paper he presented at a sensitisation workshop for youths organised by Bizara Youth Development Association in Zaria Local Government Area of Kaduna State entitled: "Drug Abuse in Nigeria: Causes, Effects and Solutions."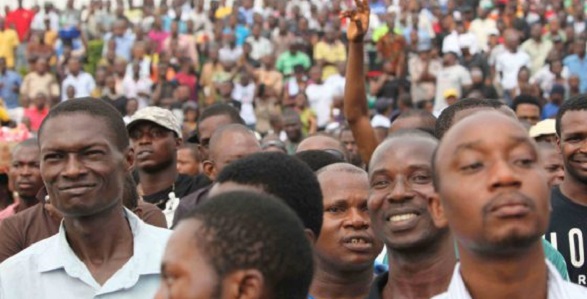 He said:
"According to a recent study, 85 per cent of mad people in Nigeria are youths within the age bracket of 18-38 years.

The major cause of mental challenge in Nigeria has gone beyond drug-abuse as the youths now inhale lizard feces, putting their noses into pit toilets, smoking matches, smoking dried horse feces and mixing lizard feces with dye powder.

Drug abuse disorder is a common problem affecting about 5 per cent of the of the world population with an estimated 10.2 per cent in the USA."
The doctor stressed that the consequences of drug-abuse include mental disorder, liver cirrhosis, lethargy and cardiovascular disorder among others.
Abubakar added that those abusing drugs mostly drop out of school, engage in cultism, violence, arm-robbery, thuggery, rape, lawlessness, murders and are culturally disorientated.