Alhaji Faruk Umar Faruk, the Emir of Daura, the birthplace of President Buhari in Katsina, have taken a 22-year-old lady, identified as A'isha Yahuza Gona, as his new bride.
It was gathered that A'isha is the daughter of former local government chairman of Safana, Alhaji Yahuza Gona, and courted the monarch for less than a week before they got married according to Islamic rites.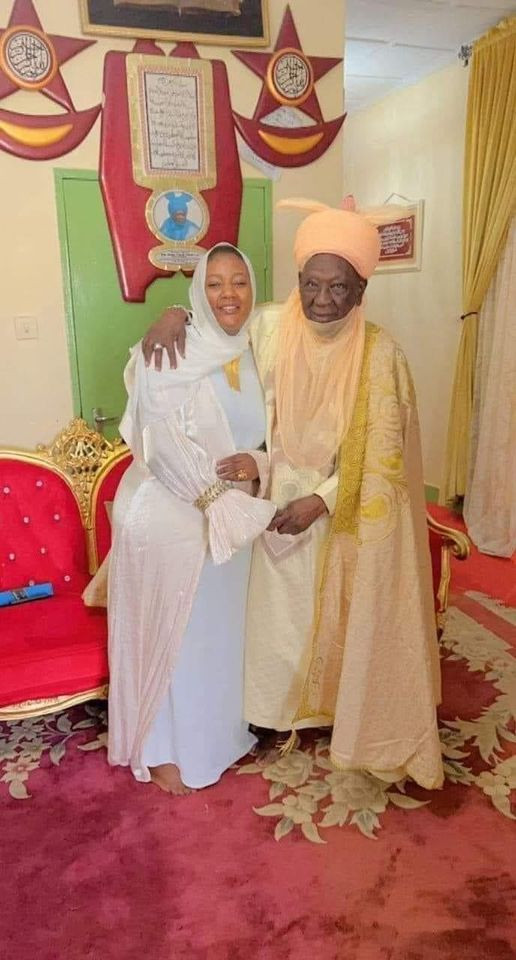 The wedding took place in Safana town in Katsina State and it was a simple and lowkey ceremony.
According to a source, the new bride is already in her matrimonial home in Daura.

In December 2021, the Emir of Daura, H.R.H. Alhaji Umar Farouk Umar, also married a 20-year-old wife, Aisha Iro Maikano.
It was gathered that the couple tied the knot after a brief courtship, in a lowkey wedding in Katsina last Saturday, December 11.
According to DailyNigerian, the monarch paid N1 million naira dowry to the bride, who is the daughter of a high ranking traditional title holder, Fagacin Katsina, Iro Maikano.
Unconfirmed reports claim the traditional ruler has married not less than four young wives in the last six years. In 2015, he married one Gimbiya Aisha Umar Farouk, and have welcomed two children together.