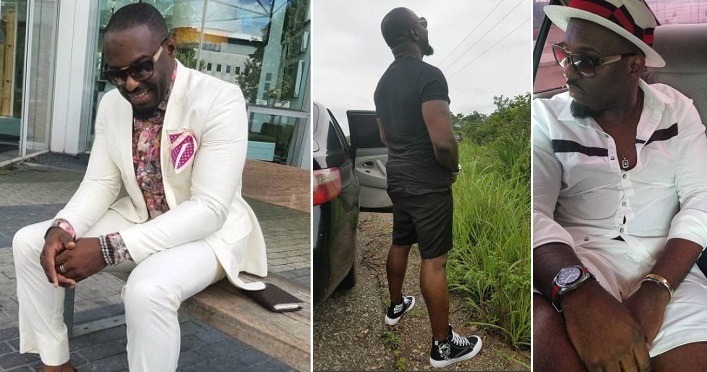 Nollywood Actor Jim Iyke not minding his "celebrity status", took a piss by the roadside, and even shared a picture on his Instagram.
He disclosed that nothing is cooler than getting fresh air on the "tool".
The actor who revealed he was on his way back from Enugu, said the piss was necessary because his bladder was overflowing from 'last night's indulgence'.
Here's what he wrote;
"Road trip back to Enugu. Bladder overflowing from last night's indulgence. Kept bidding time to make it to the gents. Finally pulled over by the road. Barely made it before a wardrobe malfunction. Don't f%@# with nature y'all! Nothing like fresh breeze on the "TOOL" as u take care of personal biz in the wild.
I love the motherland!! ???? #StylePiper#IfYouGottaGoYouGottaGo #TheSmileOnMyFace #JustKeepi"