Recall the story about the 3 year old Abubakar Usman whose eyes were removed by some ritualists in Kaduna last week?
Here's is an update on the story. The boy's dad – Usman Isa in a chat with Daily Trust said that doctors at the Ahmadu Bello University Have performed an operation on the child and the doctors explained that the ritualists removed everything in the boys eyes which apparently may cause the boy not to ever see again, except by a miracle.
"The Kaduna hospital has referred us back to ABUTH. Doctors have conducted surgery yesterday. From what they told us, the perpetrators have removed everything that has to do with the eyes, which would make fixing them difficult. However, doctors said that they would review the operation to see the outcome, hoping they can fix artificial ones."
He said the doctors said the artificial eyes would be fixed just to fill the holes, but not for the young boy to see. "Except if Allah performs a miracle," he sobbed.
Meanwhile the grandmother of little Usman, Malama Hadiza Usman, narrated how she got to know that her grandson's eyes had been removed by ritualists while he was on his way to an evening Islamiyya class.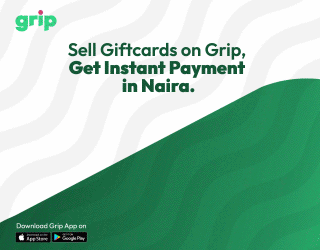 In tears, Malama Hadiza told Daily Trust that she would never forget the incident for the rest of her life. "I'd given him N5 to buy sweets on his way, on Sunday, January 24. He left the house with his brother Umar, but on their way they were intercepted by yet-to-be identified men who took him to an uncompleted building and gouged his eyes out."
At the hospital, little Abubakar was telling those around him to open his eyes to enable him see his mother and grandmother. "Open my eyes, I want to see Mama. Mama, where are you? Where's Grandma?" he kept wailing.