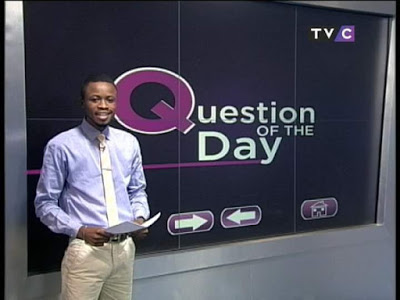 Okay People…The rate at which Domestic Violence is spurring is appalling.
A presenter with the Television Continental (TVC), Wale Fakile, who made a vicious assault on his girlfriend has been arrested.
A Facebook user( names withheld) posted the victim's agony and call for help to save her life. The arrested TVC staff, Fakile co-presents TRENDS and the popular, QUESTION TIME.
Dnt publish my name pls, am pass Mandy, my supposed boyfriend that works with TVC, beat me yesterday to stupor WIth bruises all over and he said there is nothing I can do about it bcos he is rich and works with TVC and am poor.

We have reported the case to Ministry of women affairs and management of TVC , this will be properly investigated as the victim is seeking for Justice.
UPDATE: He has been arrested !