A Nigerian lady who happens to be an asthma patient has on her Facebook page, narrated how a security guard denied her entry into a hospital which is in a church premises just because she was putting on a short gown which was slightly above her knee.
The lady, identified as Ngozi Njoku shared in her post that she was distressed at the time of the incident but the security guard was hellbent in not letting her in saying he was acting on the priests' orders.
Ngozi also shared that as she was chatting with the guard, she began to cry which attracted people around who then came to the scene to question the guard on what was wrong with her dressing.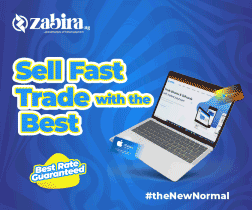 Concluding her post, Njoku shared that after seeing the doctor, she decided to meet the priest to know why she was initially refused access to the hospital.
She wrote,
I wore a short gown that's slightly above my knee, to a hospital situated on a church premises, and the security guard told me that I can't enter because of the way I'm dressed. I told him I'm asthmatic in distress and I need to see the doctor.

He told me that the hospital is under the church, and since it is also in the church premises, so I cannot enter. He also said that those were the priests orders.

I have screamed and cried my eyes out today, and he will pay for my tears. My situation caused a scene at the church and I kept asking people what was wrong with my dressing. They too are angry with him

I have seen the doctor. I am waiting to see the priest. I'm no Catholic, but I will see him regardless. He needs to tell me why I. Was refused entry to the hospital.

Some pagans will make heaven before Christians.

He actually told me to go home and change, before entering the church. He didn't care that I wasn't breathing properly and I brought out my inhaler to show him