A middle-aged man, identified as Kelvin Rhima who worked as a banker is reported to have committed suicide at his house on Modinatu Street in Ogba, Lagos State.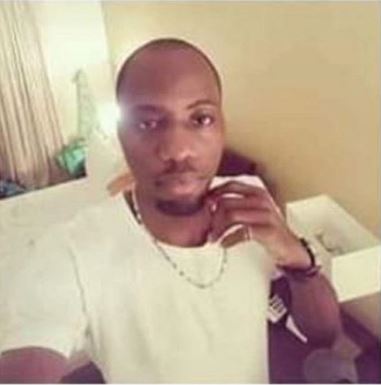 According to a report by Vanguard NGR, the lifeless body of Kevin —who worked as a staff of a new generation bank— was on Tuesday discovered dangling from a ceiling fan in his apartment by his neighbours.
It was gathered that the neighbours were forced to break into the apartment when they noticed that he hadn't been outside for days.
The police were later invited and according to the report, the officers saw a suicide note that the deceased wrote and addressed to his father and girlfriend.
In other news, a Nigerian evangelist kicked the bucket by allegedly committing suicide in Malaysia.
Identified as Evangelist Nwabueze Franklin Kelechi, of CRM (Charismatic Renewal Ministries), Franklin reportedly lost his life after he jumped from his apartment at Skyvilla, Serdang, Selangor in Malaysia — an incident said to have occurred on Thursday morning, 30th of April.
The younger brother of the late evangelist, one Ernest Ugonna Nwabueze, narrated how he received a call at around 11:30am on April 30 from a friend who apprised him that a man believed to be his brother jumped from a two storey building.