Big Brother Titans housemates, Yvonne and Juicy Jay, have sparked sweet reactions online after they shared their first kiss on Tuesday night.
Since the pair met on the reality TV show, they have been attracted to each other although Juicy Jay was stuck in a love triangle with Yvonne and Ipeleng.

The 24-year-old South African had earlier disclosed that he liked his fellow South African, Ipeleng, but it seems as though he likes Yvonne more.
The lovebirds shared a long, passionate kiss while having a chat in the dressing room on Tuesday, January 24, and the sensual moment melted the insides of many viewers of the show.

Netizens also took to social media to declare the kiss the best in the history of the reality TV show.
However, some viewers expressed disappointment in the 28-year-old Nigerian housemate for falling in love when she initially claimed she is not in the house to make friends, and only wants to focus on her brand.
Watch the video below,
Read some comments below,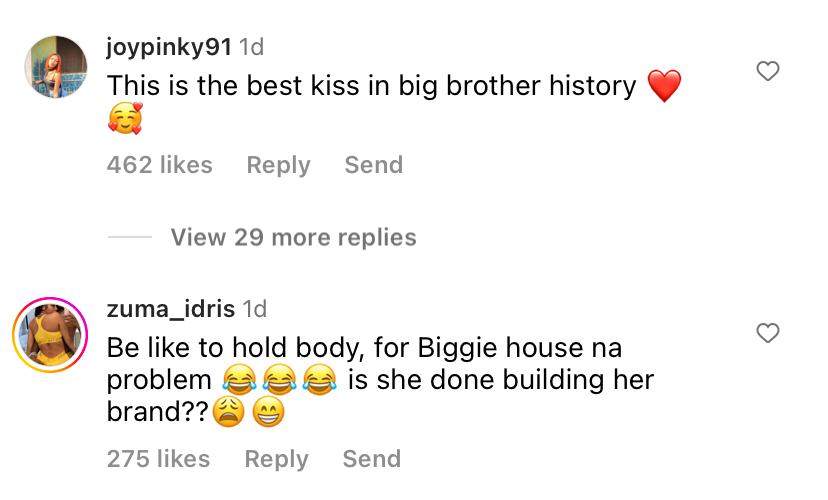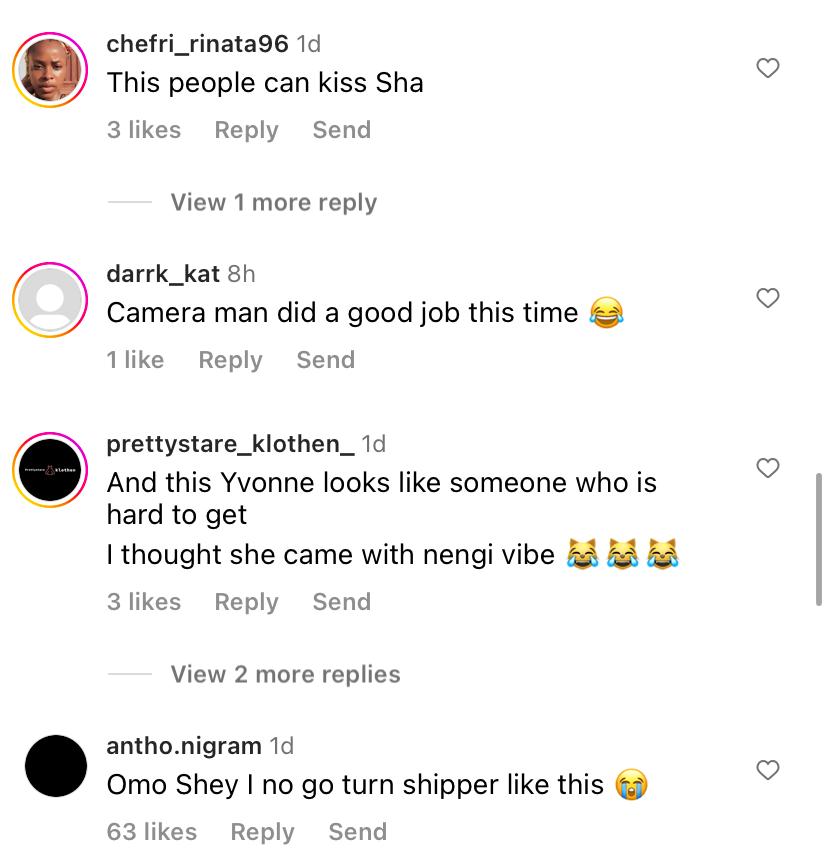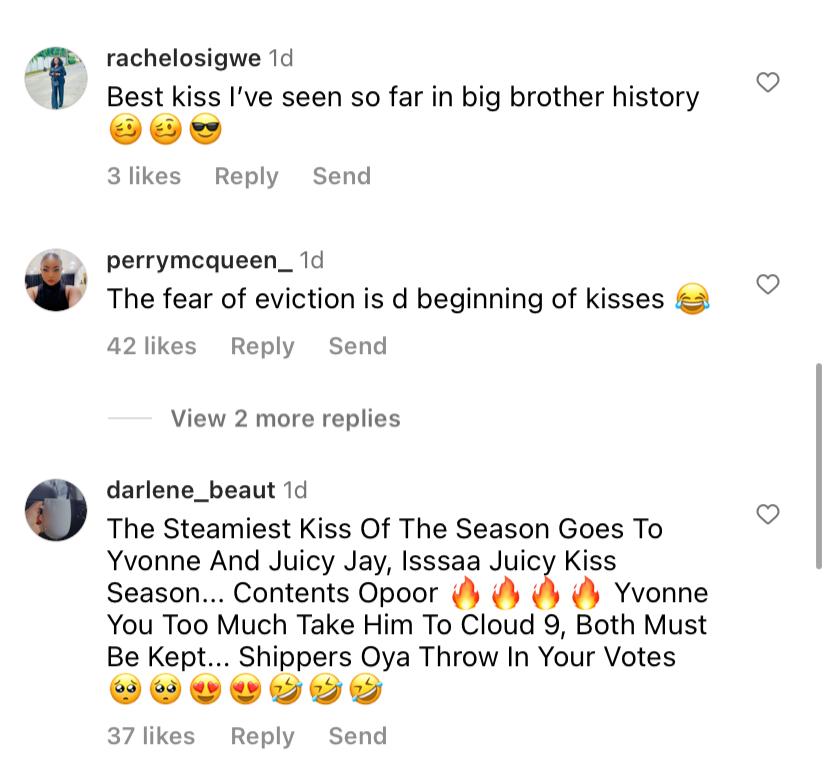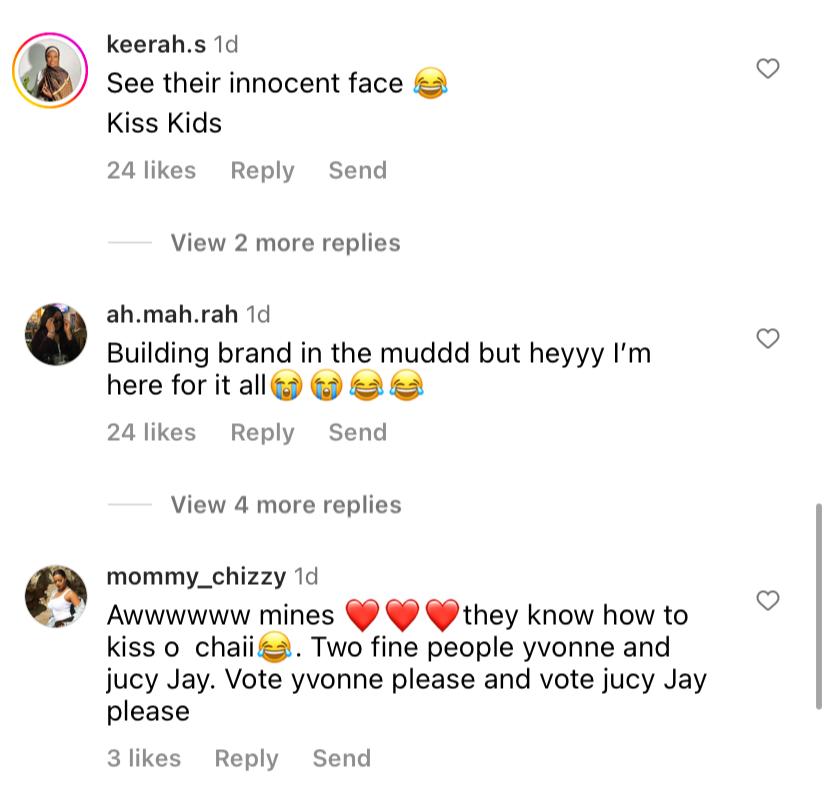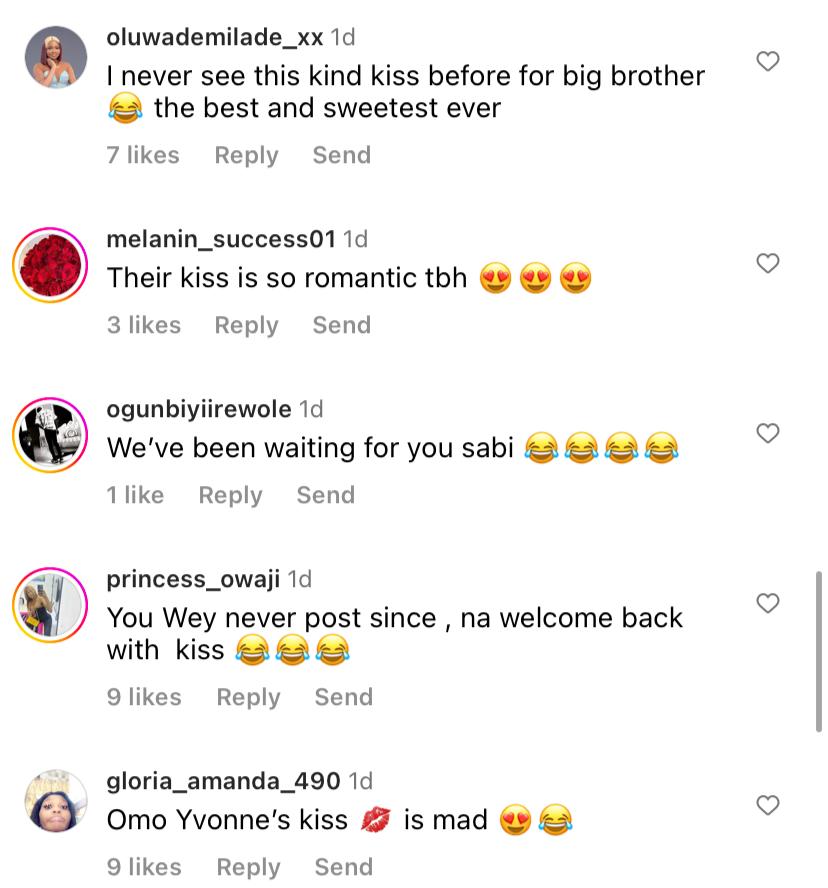 A while back, Nigerian housemate, Jaypee, has revealed that she is losing her mind due to sex starvation.
The 26-year-old nurse opened up on her struggle during a heart-to-heart conversation with her fellow housemate, Ebubu, on Friday evening.