Big Brother Titans housemate, Nana recently got into a heated argument with fellow housemate Khosi.
The squabble that eventually had all the housemates interfering started on Monday night, when Khosi played cards upstairs and Thabang, who's Nana's paired partner, decided to talk to her.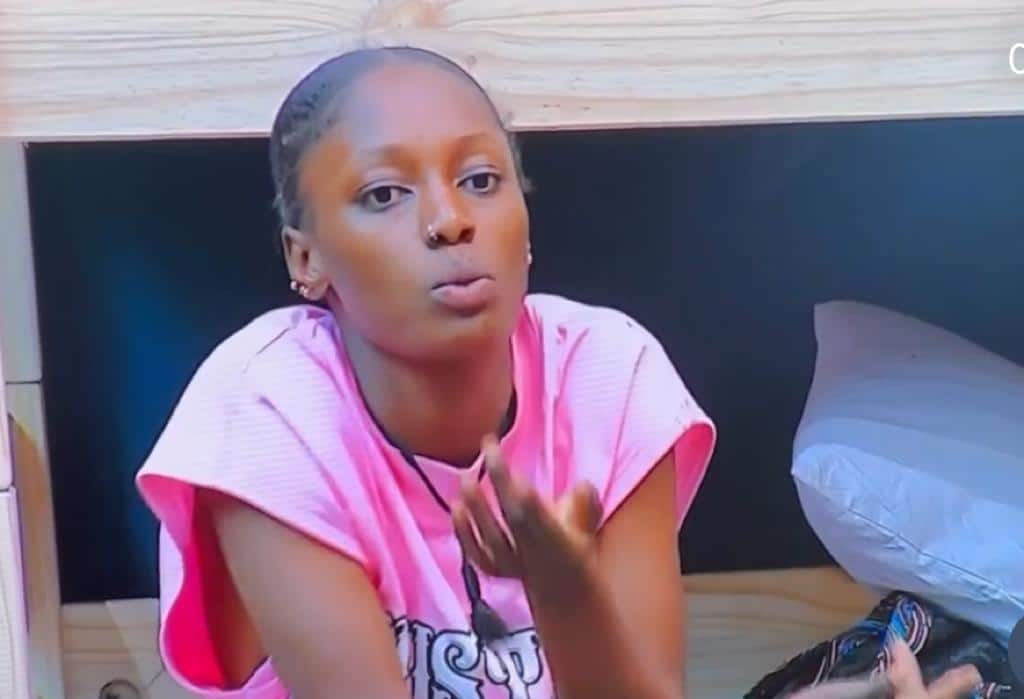 Nana, who already feels Thabang's closeness to Khosi is the reason they have been twice nominated for eviction in a row, joked about his movement.
Khosi apparently wasn't having it, and she rushed to confront Nana.
However, moments after the fight, Nana, in a chat with Thabang, bragged about how deadly the kind of people she relates with outside the house can be.
According to her, she knows deadly people who can deal with Khosi, and they are watching what's happening on the show and will definitely come for anyone who upsets her.
Watch her speak below,

A while ago, Nana caused a stir after she made a startling revelation about her life before the reality show.
The 22-year-old from Kaduna state revealed during a conversation with fellow housemates Yvonne, Jenni O, Yaya, and Olivia on Friday that she worked as an escort before the show.
Nana claimed that she made a lot of money as an escort who slept with wealthy men, including senators.
According to her, she attracted her customers, who were mostly senators, using aphrodisiacs popularly known as Kayanmata.
She added that her only regret was that she didn't save and lavished all her earnings. She however noted that she is wise now and that the big men should get ready for her when she comes out of the house.