Reality TV star and actress, Eriata Ese has taken to social media to lament bitterly about the struggles of being a hardworking woman.
The BBNaija star who had a stressful day on a movie set on Friday, May 29, said she was tired of working hard and putting in a lot of effort into her job.
According to her, she was wrong to believe that the more money she earns, the more time she would have to relax and have fun, because now she's focused on earning more money.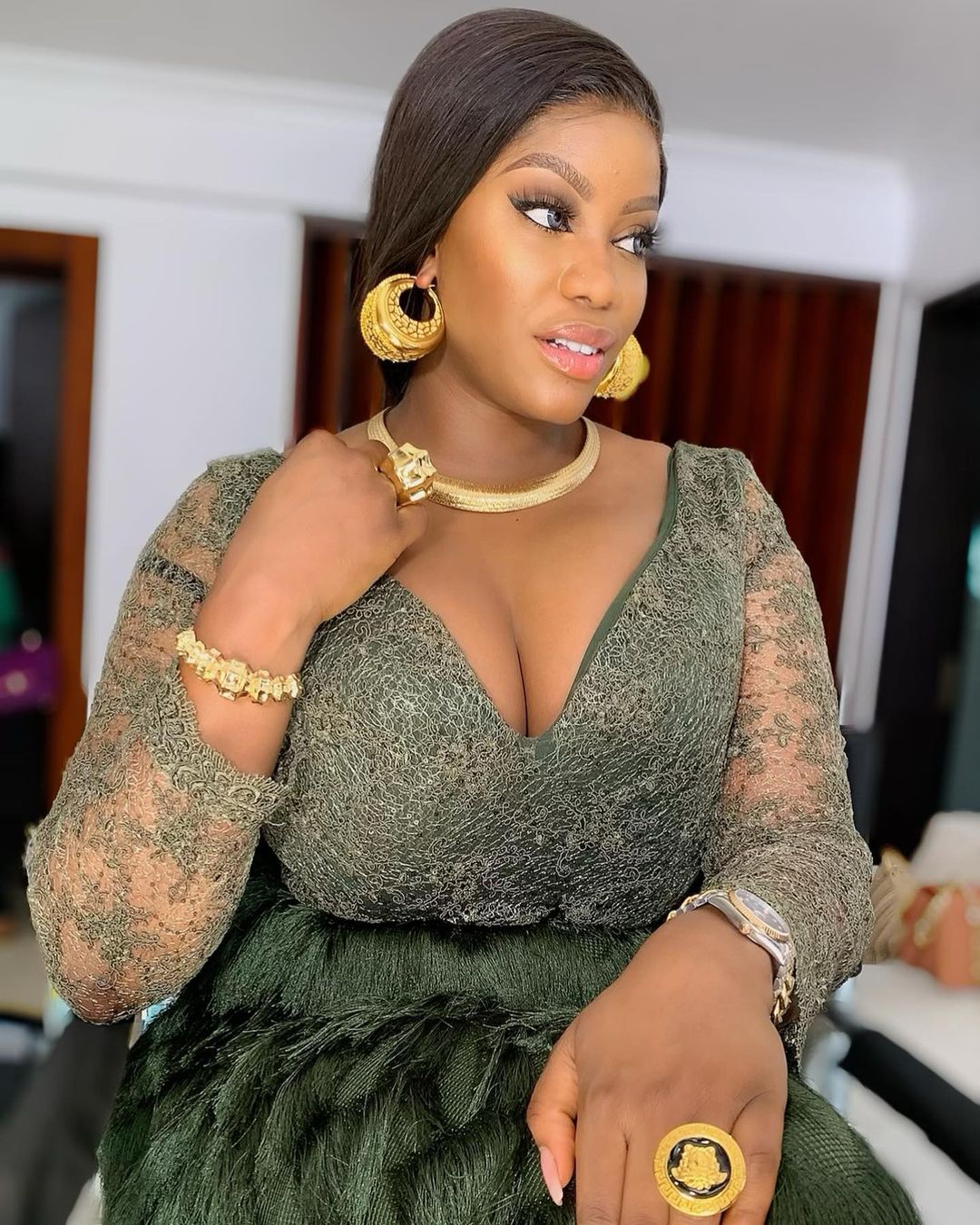 The 24-year-old further stated that she totally understands women who date and marry a man because of his money, because working hard for one's money is not easy.
She wrote on her Snap,
"I'm really tired of being hardworking. I've always thought that the more money you have, the more relaxed you should be. But I think that's lie. Because the more you earn, the more you want. At this point, I can't even blame those who marry or date for financial support."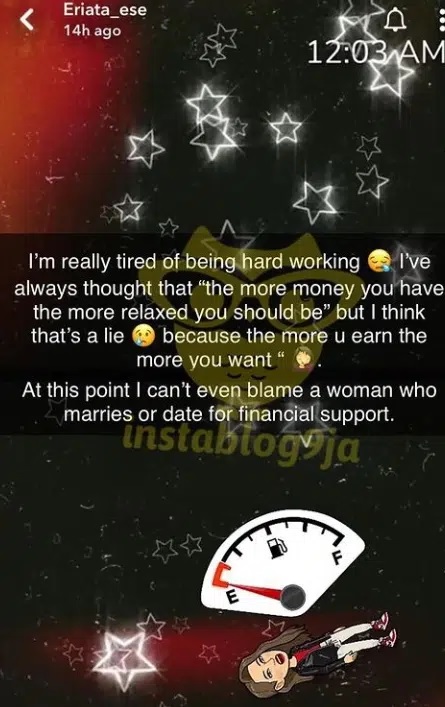 A while ago, Eriata Ese advised single people to remain lonely until they are sure their mind and spirit is ready.
Eriata gave this advice in a lengthy Instagram post while noting that loneliness can make people do things they might regret later.
She urged single people to not let loneliness be the reason for their decision to enter into a relationship, as it can cloud their thinking and not allow them to see people or situations for what they really are.