He's definitely one of Nigeria's funniest and finest comedians, Bovi Ugboma turns a year older today and the dapper father of two is as excited as can be to be 36 years old.
A blissful fact is that he shares his birthday with his adorable daughter, Elena. The comedian wrote:
36 and no regrets! I asked God to let me survive every risk I take and let me learn from the mistakes I make. I saw stumbling blocks as stepping stones; I saw road blocks as detours. And this is only the beginning. And thank you to all those who didn't have or see a reason to believe me but believed"
SEE ALSO: Awww… Comedian, Bovi Plays With His Adorable Kids (Photo)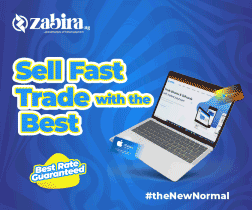 Hearty Cheers to him and his beautiful daughter.
Read the sweet birthday message he wrote to his daughter below:
My birthday mate. My joy, my jewel (only one other like you), my pride, my show off. Happy birthday my daughter!!!