It's being a topic of discussion over the past few months on Social Media, as to who has become more influential on Social Media between Kylie Jenner and Kim Kardashian.
Well, the queen of the Kardashians herself, Kim, has admitted that she has been dethroned by her step sister, Kylie.
In a short video clip posted to Kylie's website, Kim says that for the time being, due to her pregnancy state, Kylie has taken her place as she takes a break from the limelight.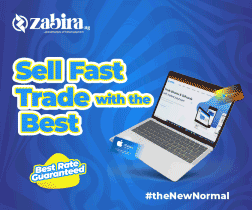 SEE ALSO: Before and After Butt Pictures of Kylie Jenner Surfaces Online | Peep
Although, she made it clear Kylie still needed a few more years to successfully overtake her.
In the video, the two sisters announce, 'You're in bed with Kim and Kylie!'
Kim tells Kylie 'Wait so I had some questions I wanted to ask you.'It's about rumours,'
'Why did Tyga call you his fiancee?' 'I was like dying to know.'
Looking relieved, Kylie explained:
'He was making fun of an Instagram he posted 30 minutes before. He knew there was this guy who was on Instagram who was like "I don't like nobody. I just play with my fiancee and my little dog."
Kim then said:
How do you feel that you have dethroned me? /em>
Kylie blushed and tried to argue but Kim continued:
'I love it, I need some time off.' 'I mean honey let's be real you gotta put in a few years before you actually dethrone me. But I want to pass on the baton to you. Who better to pass on the knowledge to? You guys I give her all the tricks. She is so like deserving. If I want to share my clothes, my tips, my glam squad it is to King Kylie.'
Kylie then called Kim a princess and it appeared to offend the reality star who said,
'C'mon I moved passed being just a princess a long time ago!'