A gang of armed thieves are currently trapped inside a new generation bank in Mpape area of Abuja, hours after attempting to rob the branch.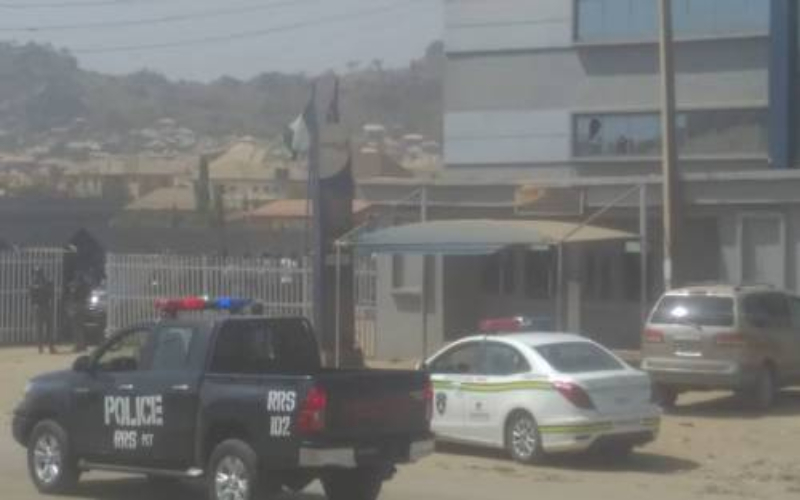 Men of the Police and Nigerian Army have currently barricaded the entrance, forcing the robbers to remain indoor since 10 am when they forced their way into the bank.
According to reports, one of the robbers who tried to escape was shot and arrested by the security officials, while the remaining thieves are still in the bank.



Details later…
Robbery in broad daylight inside First Bank at Mpape, Abuja. ?

See as Nigerians who should flee for fear of being caught by stray bullet, turn the spectacle to Season 3 of Money Heist. ?

Netflix and chill got nothing on you guys. Smh. ☹️pic.twitter.com/24wRvGGKSB

— Victoria's Brother ?️ (@theCyberNewt) December 28, 2019
Robbery going on in Mpape Abuja First bank pic.twitter.com/Qpz8JHqmcw

— GoldMyne (@GoldmyneTV) December 28, 2019