Commissioner for Gender Affairs in Enugu State, Hon. Peace Nnaji, has implored mothers to reserve their breastmilk for their babies and not their spouses.
The Commissioner stated this in a remark at a UNICEF media dialogue with some pressmen from South East, South South, and parts of North Central. According to Hon. Peace, it is wrong for men to be sharing their wife's breastmilk with babies.
"Bre*stmilk is meant for babies and not their fathers. Mothers should stop feeding their husbands with their bre*stmilk, it's for their babies. It's wrong for mothers not to br*stfeed their babies for fear of having flat or saggy bre*st."
The Commissioner urged mothers to practice exclusive breastfeeding of their babies for at least the first six months after birth because it has several benefits.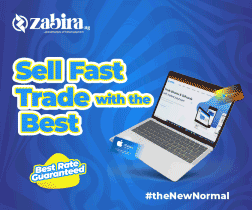 She also expressed her displeasure with some musicians who release albums that tend to tease sagged boobs, stating that should a woman's breasts get flat in the course of breastfeeding, then it is a noble thing.