The video of a man of God preaching fervently on how some ladies are being wooed quite easily with a piece of Shawarma made its way on social media.
While some women would like to be bought with tubers of yam and herd of cows and other dowry items, this pastor says "Shawarma is the price of some ladies".

The Pastor is heard saying that for some ladies, all that needs to be done is take them to a fast food joint that has an A/C and buy them Coke and Shawarma, then begin wooing them and they give in to advances.
He asks that why would some sisters allow guys to touch them all because they bought them Shawarma and coke… Watch him preach as you scroll,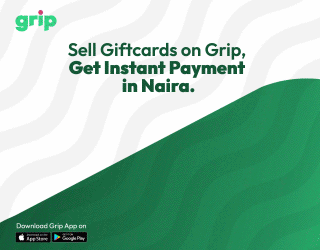 In other news, a Nigerian man took to Twitter to call out a woman for sending him a bill of N35k for food and she responded to his attack.
The man, identified as @tunjitweet on Twitter, said the lady asked him to buy her lunch and he told her to order a meal and send him the bill.
Shockingly, she sent him a bill of N37k – N35k for a 5 liters pack of jollof rice and N2k for delivery.
After seeing the exorbitant bill, the man accused her of being a glutton and asked what she plans to do with that quantity of food.
He then claimed she told him to just admit that he can't afford the meal instead of making a big deal out of it.
Taking to Twitter, he wrote,
"Someone asked me for lunch this noon, i said choose your meal and send the bill. she went to just jollof page to pick 5L rice of 35k and delivery 2k and sent me 37k bill.

'why are buying 5litres cooler of rice?'. her response was 'if you can't afford it, just say so' 🤦🏾‍♂️"