A distraught 23 years old single from Kogi State, Miss Ajarat Adams has warned her colleagues who are still single to be careful and prayerful before entering into a relationship with any man to avoid falling in to the hands of a wicked man like her estranged lover who impregnated and abandoned her at the hospital where she gave birth to a baby that died same day, due to lack of money.
She said that she decided to speak out so that other innocent singles would learn from her bitter experience before they foolishly get pregnant for their so called lovers, saying men are "lairs, deceitful and wicked."
In a chat with PmNews, Adams said that she entered into a relationship with a supposed loving and caring young man from Ikorodu, Lagos in 2016 and that along the line he lured and pampered her till she became pregnant which he accepted and begged her to keep the pregnancy with a promise to marry her.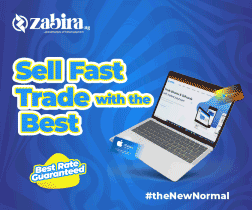 She said that the young man even took her to his parents at their family house to introduce her to them as his wife to be, while she also took him to her parents, not knowing that he was a deceiver.
Adams added that her estranged lover started manifesting his true picture when she fell into labour in May, 2017 and was rushed to a health centre in Ikorodu, where she successfully gave birth to a baby boy.
She stated that her baby had a big hole on the right side of his head and that doctors on duty advised her to call her people so that they could issue a medical report for her to transfer her baby to a specialist hospital to save his life.
She said that to her utter surprise, when her estranged lover came to the hospital with his parents, instead of them consoling her, they started calling her all sorts of names and abusing her, saying that they "don't need a child with a hole in the head in their family and they left the hospital without dropping any kobo for the upkeep of her child and the hospital bills."
She added that what pained her most was that her baby died same day as help did not come to give him the needed medical attention.